A 52-year-old singer and rapper Sandra Denton has been a talk of mainstream media for dating 29-year-old Carter High actor Aundre Dean. Sandra who is already married twice is now dating 23-year-old younger guy than her age.
Denton was accused by Dean's ex-wife of exposing a relationship with her boyfriend in social media while Aundre was still legally married to Jordyn Taylor.
Relationship with Aundre Dean
Salt-N-Pepa's Sandra Denton is allegedly dating Aundre since 2018. Aundre married his former wife Jordyn Taylor in 2016. They have 2 kids together. In 2018, Aundre filed for divorce from Jordyn Taylor.
View this post on Instagram
The ex-wife of Talyor accused Sandra Denton of flaunting their relationship in social media while Aundre was still her legal husband. Taylor accused her former husband of infidelity and abused Actress Denton by calling her "mistress."
Jordyn Taylor accused her former husband of stepping out with Sandra while she is pregnant with Dean's second child. She exposed Aundre as an irresponsible father and ruthless husband for leaving her in such a tough time.
View this post on Instagram
Later Dean denied the allegations accused by his former wife. He said that he and his to-be-ex-wife Jordyn Taylor are already staying separate for 6 months. He also said that he keeps his kids as his top priority.
Sandra Denton: Mother of two kids
Sandra Jacqueline Denton was formerly married to Treach and Gurps sings rai. She has two kids named Egypt Chriss,20 and Tyran Moore, 28. Her Gorgeous daughter Chriss is better known from a TV-series" Growing Up Hip-Hop."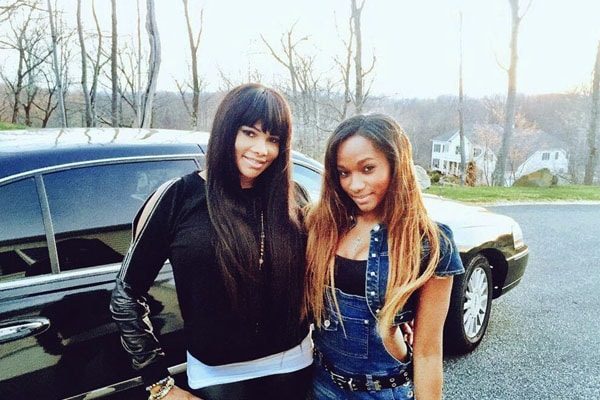 Mom Sandra Denton is proud of her daughter Egypt chriss.
Image Source: When Rap Was Real
Despite being a mother of two kids Sandra has always in the spotlight for her highly popular songs and curvaceous body. She is now in the limelight for dating Carter High Actor Aundre Dean.
As we know, responsibility is a different thing in contrast to a relationship. Sandra is a popular artist and a responsible mom. She is a member of the Award-winning Hip-Hop trio "Salt and Pepa" and a senior artist by which she is better known globally.
SuperbHub for Exclusive News and Entertainment.