The Beyonce biting Tony Award nominee Sanaa Lathan has an astounding net worth of $4 million. Likewise, the Flawless singer, Beyonce has a Net Worth of $355 million amassed from fortunes of her impeccable career.
The prominent Alien vs Predator actress was accused of biting Beyonce's face off during a Jay-Z concert after party in December 2017. However, despite all the signs pointing to Sanaa, the stunning actress has long-denied.
Net Worth and Earnings
Sanna lives a lavish and luxurious lifestyle earned from her profession as an actress. The successful actress has made a mark in the movie industry with her impeccable acting skills and experience in the field. The Nappily Ever After actress has a breathtaking net worth of $4 million.
View this post on Instagram
In 2018 Forbes had entitled Beyonce as America's Richest Self-made Women. The Queen B has amassed her fortunes from her hit single songs, endorsements, starting her own companies and buying up others.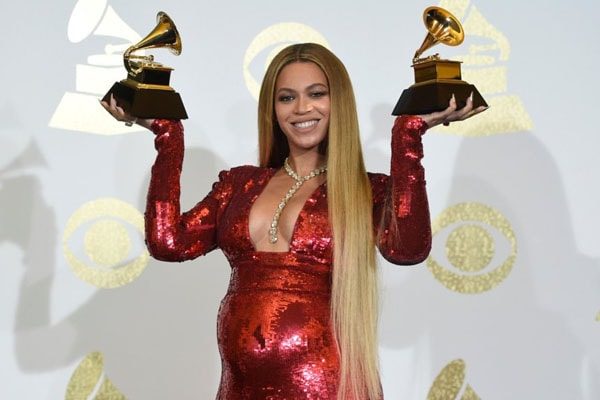 Beyonce and her husband, Jay-Z amassed millions from their formation tour.
Image source: Daily Mail
According to Forbes, Beyonce has a jaw-dropping Net worth of $355 million as of 2018. She is known to live in multimillion-dollar mansions, go on luxurious vacations, and yachting adventures. Furthermore, Beyonce gifted her husband a private jet and a car, and her daughter a Blue Ivy doll worth five figures.
Sanaa Lathan and Beyonce; Biting Story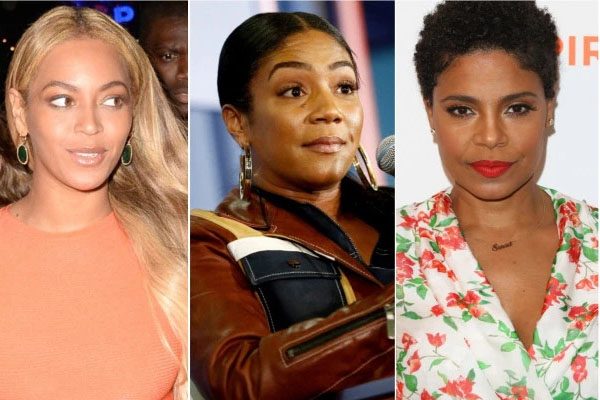 Tiffany Haddish accused Sanaa Lathan of biting the Queen B in a concert's after party. Image source: Pinterest 
The  Love & Basketball actress Sanaa Lathan was accused of biting the stunning Single Ladies singer Beyonce in an after party of Jay-Z's concert. The single Sanaa Lathan was assumed to be on drugs while biting the Queen B.
It was crystal clear when Tiffany Haddish told the world that the drugged-up actress, Sanaa Lathan bit Beyonce's face in the after party. Moreover, the Girl's Trip star went online indicating that she had signed a Nondisclosure Agreement which was preventing her from giving the name of the culprit.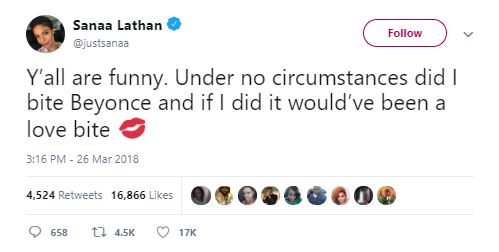 The actress publicly denied and mocked about the incident. Furthermore, Lathan admits that this is the most absurd thing she has ever been involved with. Moreover, she states that under no circumstances she would bite Beyonce and even if she did, it would be a love bite.
Tiffany Haddish moreover claims that Lathan parents were mad at her for making the "Beyonce biting" story public. Moreover, ruining the film career for Sanaa.
SuperbHub for News and Entertainment.