Filmmaker and Photographer Sam Taylor-Johnson was born as Sam Louise Taylor-Wood. She is a mother of four daughters: Angelica Jopling, Jessie Phoenix Jopling, Wylda Rae Johnson and Romy Hero Johnson from her two marriages with Jay Jopling and Aaron Johnson aka Aaron Taylor-Johnson.
Sam was born to mother Geraldine, an astrologer/yoga teacher, and father, David. She graduated from Goldsmiths College in 1990 and later started her career as a photographer back in the 90's. However, she got more recognized in 2009 when she directed her first film Nowhere Boy which is the chronicle of John Lennon's early years.
Married Life and Two Husband
Sam has four daughters from her two marriages. The filmmaker had her first marriage with Jay Jopling, an art dealer, and gallerist in 1997. Jay and Sam had her first meeting in a photo gallery event as Sam was a famous photographer before starting filmmaking. Sam and Jay were in a married relationship for a decade and got divorced in the year 2008.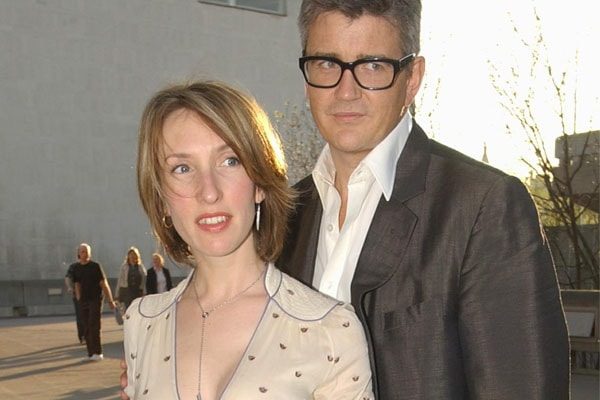 Sam Taylor Johnson with her ex-husband Jay Jopling.
Image Source-The Times
In May 2009, after a year of her divorce with Jay, she announced her engagement with Aaron Taylor-Johnson, an actor at the premiere of movie Nowhere Boy. Aaron is an actor best known for his movies like Thongs and Perfect Snogging. However, the lovebirds finally married on 22 June 2012 in Babington House, Somerset, Uk. After the marriage, they took name Taylor-Johnson as common. The couple has an age gap of 23 years, though their love for each other seems immense.
View this post on Instagram
Aaron and Sam met in the set of Movie Nowhere Boy in 2009. The movie was directed by Sam in which Aaron played the role of John Lennon. Further, they started dating and got engaged in the same year.
Four Daughters Of Sam Taylor-Johnson
The famous filmmaker Sam has four daughters: Romy Hero Johnson, Wylda Rae Johnson, Jessie Phoenix Jopling and Angelica Jopling from her two marriage.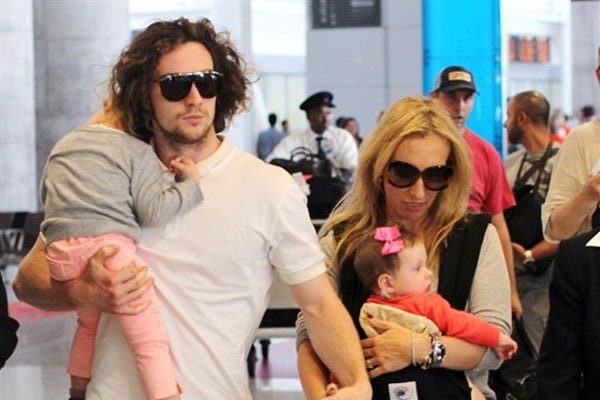 Aaron Taylor-Johnson with daughters: Wylda Rae Johnson and Romy Hero Johnson, Image source-Fameflynet
Among four daughters Wylda Rae Johnson born on 7th July 2010 and Romy Hero Johnson, born on 18th January 2012 are from her current husband, Aaron Taylor Johnson.
Moreover, two daughters: Angelica Jopling born in June 1997 and Jessie Phoenix Jopling born in November 2005 are from her ex-husband Jay Jopling.
Aaron Taylor Johnson with Wife Sam Taylor Johnson including daughters: Jessie Jopling and Angelica Phoenix Jopling, Image Source- Wenn
Aaron Taylor seems very close with all four daughters, though two(Jessie and Angelica) are from Sam's first marriage. In this way, the couple is parenting all four children at present.
superbHub for more News and Entertainment