American Radio Personality Robin Quivers is famed as the news anchor and co-host of The Howard Stern Show. Robin's Autobiography "Quivers: A Life" is comprised of her confessions containing a treasure of love and interesting life stories.
Quivers has faced her share of the 20s which involved  falling in love with Muhammad Ali.
Boyfriend and Affairs
It started from the mid-1990s till 2007 on the radio show that Robin had a long-time boyfriend who was referred to as Mr.X. However, in 2007 Quivers announced the separation from her longtime boyfriend.
As many celebrities spent million of dollars to get a perfect body by getting implants, Quivers had also undergone breast reduction surgery in 1990 and started a strict vegan diet resulting in a loss of 60 pounds over six months period.
Robin Quivers and Jim Florentine
Quivers had always been a beloved icon on-air and has received quite attention for fixing dates on the show. In June 2007 Quivers and comedian Jim Florentine had set a date after Jim came with a proposal. Robin Quivers' relationship with Jim Florentine came to a friendly end and Jim was the one to call an end to their affair.
Robin Quivers dated comedian Jim Florentine for a year and ended the relationship in 2008.
Image Source:  Howard Stern
Robin Quivers and Muhammad Ali
1987 while attending a pre-fight party between Mike Tyson and Tyrell Biggs, Quivers had come across her idol, Muhammad Ali. Quivers had always considered Ali as her champ while growing up and considered him as her role model.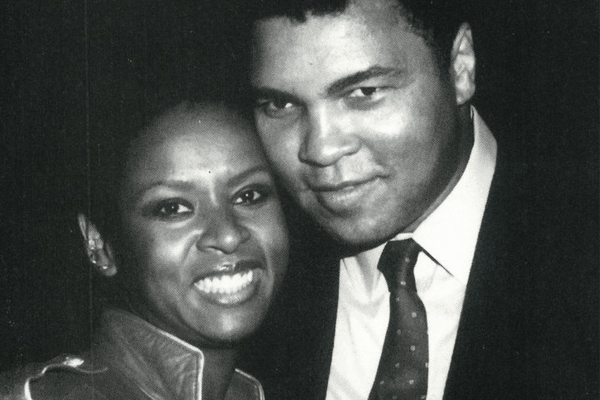 Robin Quivers and Muhammad Ali together for a photo shoot.
Image Source: Quivers: A Life
Not to miss the golden opportunity Robin stepped up in for a Photo with Ali who slid his arm around her waist. Robin writes in her book that she wasn't nervous and she did put her arm around him and Ali had placed his cheek against her face. Robin told the photographer jokingly that they were falling in love and Muhammad whispered in her ears saying you don't know how right you are.
Although she has met a lot of men in her life Robin's boyfriend Dwayne will always be the memorable one for her. Robin writes in her book that she had been in a relationship with him since she was seven and loved the way Dwyane loved her back. However, some bedroom issues caused Robin and her boyfriend Dwyane to split.

Robin Quivers Opens Up About Howard Stern: 'He's the Reason I'm Alive'
For More Celebrity News and Entertainment: SuperbHub.