It has not been long that Rob Kardashian and Blac Chyna had had an explosive fight on Instagram and Twitter. According to a source, Rob has remained entirely underground and is going through hard times.
Rob Kardashian is really in a sad state.
Don't you think they were in rush for a baby? They made their relationship public in January 2016, and Dream was born on November 11, 2016.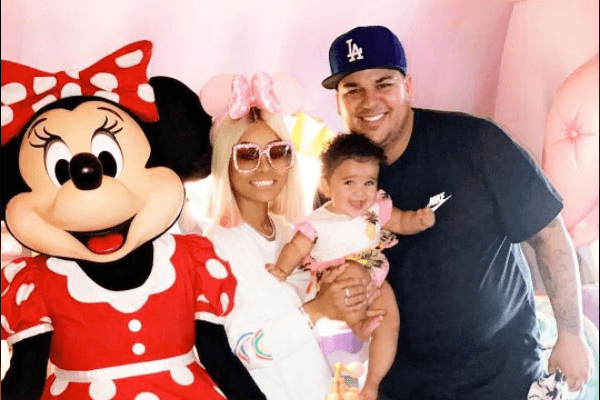 Picture source: Blac Chyna instagram
"These days Rob only cares about Dream and love to spend time with her",  explains a source of Kardashian.  "He doesn't enjoy anything else except spending time with Dream."
Rob  Kardashian has been still struggling with weight gain and depression.
The Insider says, "He isn't dating anyone. He isolates himself and mostly seen entertaining with his family."
The source added Rob's mother has been helping him with Dream, but there is still disagreement between Rob and Chyna when it comes about money.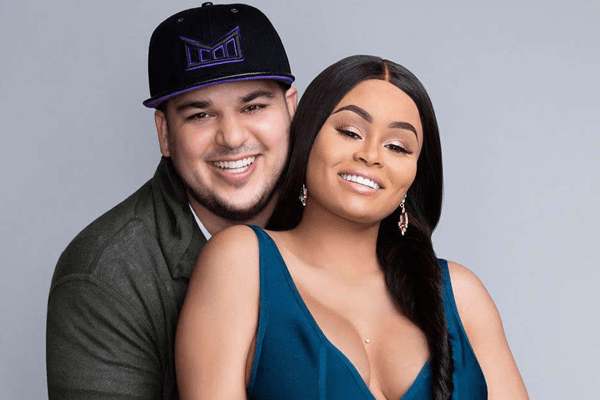 Picture Credit: twitter.com
Their relationship seemed to be going well until Rob Kardashian shared a video on Instagram. It all started when Rob shared an Instagram video of Chyna – mother of a daughter Dream Kardashian and star of former reality show. Cyna – spotted kissing another man.
He captioned it, "Hahaha I just got this video from Chyna saying happy 4th of July what an insane person." he added, "Chyna needs help!"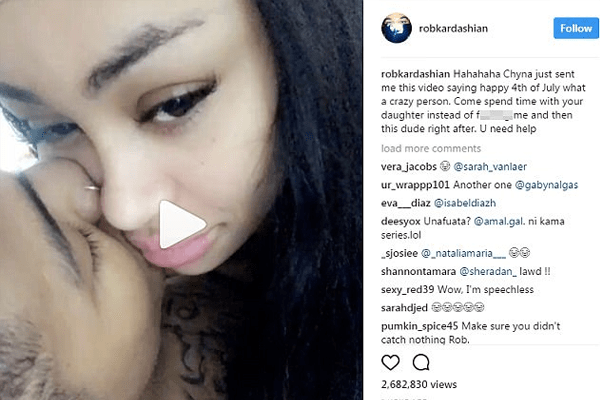 Picture credit: Daily mail
The limit was crossed when their quarrel reached its peak on July 5.
Rob even claimed that Blac Chyna has slept with eight men in less than a month and did plastic surgery after the birth of their daughter.
Kardashian repeatedly shared nude pictures of Chyna, graphics and rude content about his ex. As a result, his Instagram account was banned temporarily.
One of his post explains how Blac Chyna cheated on him the same day their babies were in house and the same day he sent $250,000 jewelry to her.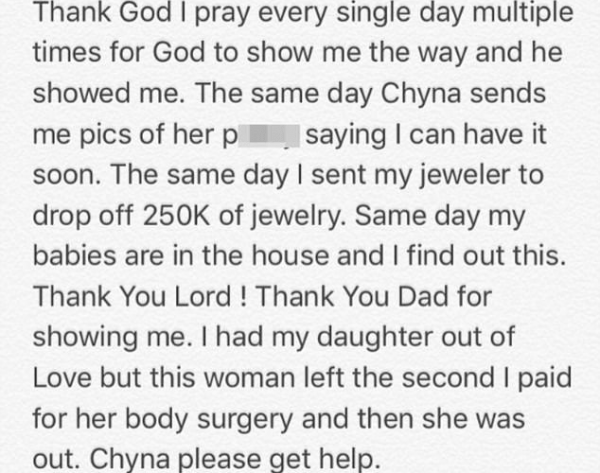 Picture credit: Daily Mail
Even though it may be true, posting nude pictures was not helpful for him. With his Instagram profile taken down, both Rob and Chyna started bombarding each other on twitter.
The drama went to the court. After repeated filing in court, Chyna claims she has undergone "significant damages" from Rob Kardashian's social media posts. She stated the nude photo scandal — along with influence from the Kardashian family.
Rob Kardashian's health issue
As for now, Rob Kardashian's health is deteriorating. According to people, Rob was working with a nutritionist to make healthier choices. It wasn't easy for him.
When it comes about diet, it is very difficult to motivate Rob. He is very much addicted to junk foods.
"Rob needs someone by his side, who can account him well. Someone whom he can see regularly and won't let him eat junk foods."
Hope his daughter Dream may help him to heal.