Lil Wayne's daughter Reginae is 19 years old in 2018. The college student, Reginae is currently dating boyfriend YFN Lucci who is 27 years old. Despite having 8 years age gap, the couple flaunts their romance before the media. Luckily, Reginae is not yet pregnant with her boyfriend and the rumors are not true.
Reginae is the daughter of Lil Wayne and Antonia Carter. She is popular with the name Baby Carter. At an early age of 19 years, she has already gained fame as Hip-hop and R&B artist. Currently, in 2018, she is gaining media attention due to the link with YFN Lucci.
Lil Wayne's Daughter Reginae Carter not Pregnant
All the rumors published in news about Reginae being pregnant proved false with the Instagram post of Reginae. She proved the rumors wrong by posting a photo with a caption "Period Bathing Suit from fashionnova".
View this post on Instagram

Obviously, everyone knows when girls have their period. Every person in the world knows that when girls have their period they are not pregnant. Hence, Regina's Instagram post makes sure that she is not pregnant with her boyfriend YFN Lucci.
Regina was rumored to be pregnant when a source saw her with a tiny baby bump. In addition, Reginae was not drinking when she appeared at a nightclub with YFN Lucci. These reasons do not prove that she is pregnant. Regina is just 19 years old and legally has not reached drinking age.  Plus the baby bump stated by the source might be Regina's belly fat.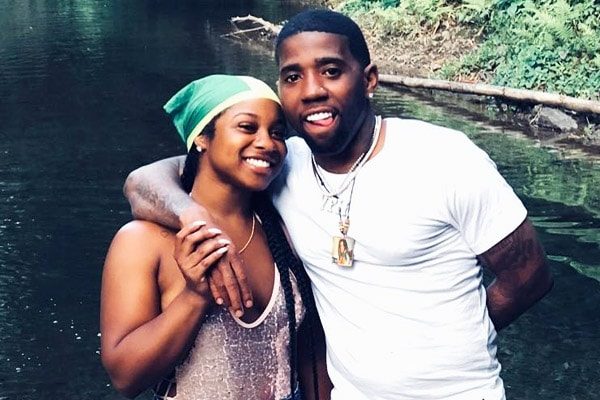 Reginae Carter is not pregnant with her boyfriend YFN Lucci. Image Source: Instagram/ Reginae Carter
Therefore, Reginae cannot be claimed pregnant just with the increase in her belly fat and not drinking alcohol in the party.
Police Arrest along with boyfriend YFN Lucci
Tennessee Police arrested the young daughter of Antonia Carter, Reginae along with her boyfriend YFN Lucci. Police officers handcuffed the couple in connection with a fight and a shooting in Tennessee.
YFN Lucci and his girlfriend Reginae Carter was in police arrest in connection with a fight in Tennessee. Image Source: Complex
Reginae Carter is a student at Atlanta's Spelman College. The police arrest news disappointed her commenters and fans around the world. Moreover, her parents were also guilty of their daughter's reckless activities.
It seems that the love bond between the two might last long. They have even announced publicly about how much they are in love with each other.
As a reply to the YFN's Twitter post, Reginae Carter retweeted;
Visit SuperbHub for more Entertainment and Celebrity News.