The former rapper of Philadelphia, Steady B is now serving his life sentence in the state prison of Pennsylvania. After a short-lived career, he is now spending his days in prison after a deadly crime.
Steady B was sentenced to life imprisonment with no possibility for parole. In, 1996 he along with his Rapper Cool C were convicted of murder and bank robbery. He was a former de facto leader of Philadephia's Hilltop Hustlers crew. He was born and raised in Philadelphia, Pensylvania.
Police Murder and Bank Robbery in Philly
American Hip-Hop icon, Steady B is now closed in a state prison of Philadelphia. Steady B along with his partner Cool C took part in the murder of a female police officer Lauretha Vaird who was a single mother of two children.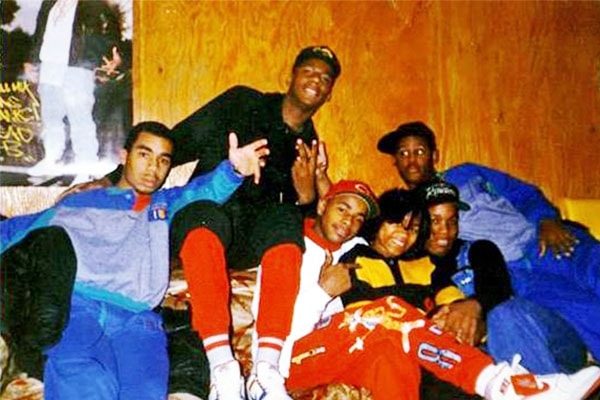 Steady B and Cool C Jointly committed a crime. Image Source: Medium
Vaird was a first black woman police officer of Philadelphia. The Vaird was in the line of duty when Cool C shot and killed her. The sad incident of Vaird inspired a song "Slipped Away" from the album "Yeah It's That Easy".
Police arrested Steady B shortly at his apartment after a robbery and murder. Two handguns with other murder weapons were found as evidence. Eventually, he confessed his crime during police interrogation. During his trial, the state presented of Steady B's wife testimonial as evidence.
Steady B's short-lived Music career
Philly Rapper Steady B began his career in the mid-1980s. Steady B released total 5 albums during his career which gave him mixed-success. He was born on 17th September 1969. He worked with a group called C.E.B along with Philadephia rapper Cool c.
Steady B jointly worked with KRS-One with who contributed in the production of his third album "Let The Hustlers play". Steady B and CoolC were the part of The Hilltop Hustlers. Steady B gained the notoriety till the late 1980s which consist the gangsta rapper Schooly D and Fresh Prince.
Steady B formed C.E.B with Cool C which failed badly by putting both the Philly rappers into obscurity. After the failure of the C.E.B album, both the rappers jointly committed a crime. Steady B confessed the crime and is sentenced to lifelong imprisonment while the triggerman Cool is on his death row.
SuperbHub for Exclusive News and Entertainment.