Mr. Worldwide is living by his slogan "Single, bilingual and ready to mingle." The famous Cuban-American rapper Pitbull has been with many girls, but the icon has mastered the art of keeping their identity a secret. However, the prominent rapper has six kids with no wife.
Furthermore, Barbara Alba is the only known ex-girlfriend of the infamous Casanova. The rapper was in a romantic relationship with Barbara and had two kids with her.
Besides that, the famous rapper has six kids, including Destiny Pérez and Bryce Pérez. The identities of the other four children are unknown, just like their mothers.
Relationships and Affairs
The famous rapper keeps his lifestyle private and despises sharing the insides to the public. Likewise, the media has not hesitated to link Pitbull to many women in the past, but only a few people know precisely about his affairs and his children.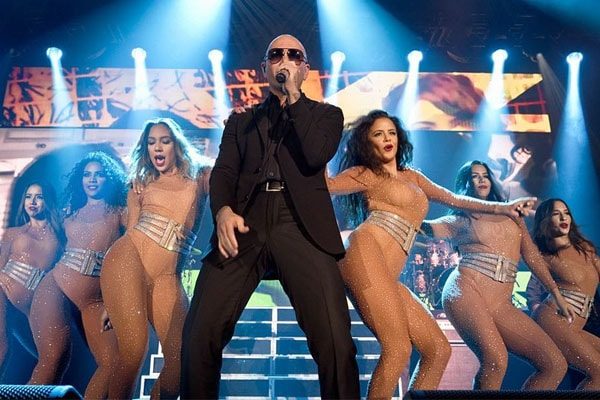 The American rapper, Pitbull, has a casanova personality and believes in singularity. Image source: Pitbull/Instagram 
However, the only Pitbull's relationship that the media is aware of is with Barbara Alba. Barbara is the mother of two of Pitbull's six children. Pitbull is hesitant to share the names of the mothers of his other children. Regrettably, the dapper rapper is equally quiet when it comes to romance and dodges every relationship-related questions.
Furthermore, Pitbull defines his ideal wife or girlfriend to be open. Moreover, the legendary rapper wants a friend-like partner, more than a girlfriend or a wife.
Rapper Pitbull's Relationship with Ex-girlfriend Barbara Alba
Mr. Worldwide, Pitbull, has an international reputation as a singer who started as a drug dealer. The media sensation, Pitbull, is famous for his dating or romantic relationships with multiple women.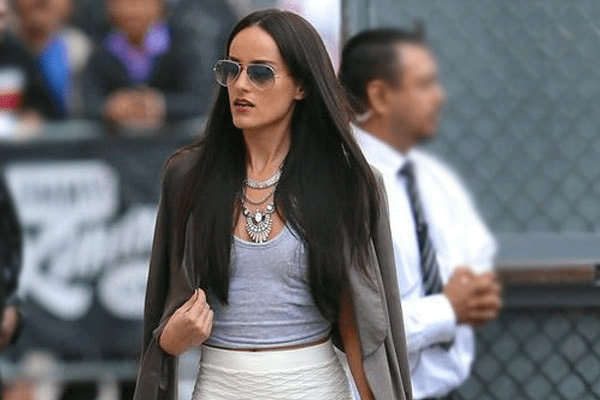 The stunning Barbara Alba is the former girlfriend of the famous rapper, Pitbull.
Image source: Alamy
Pitbull's ex-girlfriend Barbara Alba is the baby mama of their first child, Destiny Pérez and Bryce Pérez. The eldest daughter, Destiny, was born on August 15, 2002.
Likewise, the young son, Bryce Pérez, was born on May 3 of the year 2003. Bryce was born a year before his father's debut album M.I.A.M.I. As devoted and a free-hearted Pitbull is as a father, he wants his children to succeed in their life without having to use his name. Furthermore, the strong pa has inked his children on his arms.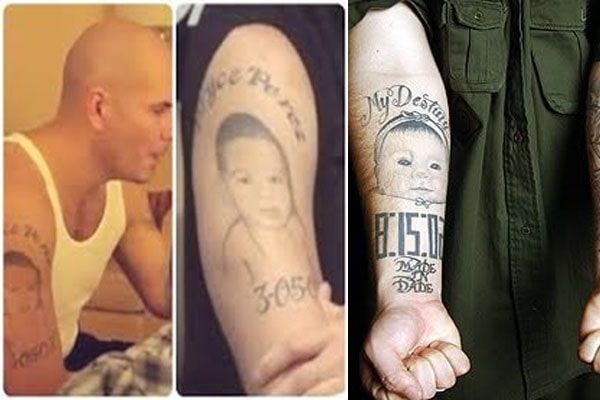 The devoted father, Pitbull, has tattooed his children's photos on his arms.
Image source: Pinterest
Sadly, the relationship between Pitbull and Barbara Alba got sour, and the couple parted their ways in the year 2011. The actual reason for the duo's separation is unknown to the media. After splitting their ways, Barbara has made fewer appearances in the media and is focusing on fostering her career.
Pitbull's former girlfriend, Barbara, has taken the custody of her daughter, Destiny, and young son, Bryce. Moreover, Barbara receives a hefty sum of $3,000 monthly to cover child support for their daughter, Destiny, without any formal obligations. But as Pitbull's fame grew, so did his ex-girlfriend's demand.
As a result, Alba hired a lawyer, Jason Setchen, to raise the cash. As a proud father and a gentleman, Pitbull settled the things amicably. Let's hope both the individual are enjoying their life, and their children are growing up in a sound family-environment.
Dont's Miss To Follow SuperbHub For More Updates On Celebrity News, Entertainment, and Biography.