Known initially as Chevon Young, Ms Jade is a rapper born in Philadelphia, Pennsylvania. Ms Jade was active for a brief period. Beginning her career in 2000, she was active only for a decade. Born on August 3, 1979, Ms Jade released her only album, Girl Interrupted till date in 2002. She released a few singles and was featured in other artists' single in the following years.
Although she is an enthusiastic devotee to music, as her Instagram bio says, she is now entirely giving her time to her family. Ms Jade has a very caring and loving husband, and the couple together shares an adorable daughter, Dakota. There is no exact information about her husband, but his Instagram says he is the owner of CKU Properties, and Curran might be his name. Born on March 9, 2018, the Dakota is nine months old.
Perfect Mother and a Loving Wife
Ms Jade was pretty sick on the mic while she was into rapping. Its been a few years since she has taken a break from her musical career. Ms Jade is still recording and covering a few songs, but her life has completely turned towards being a responsible family woman.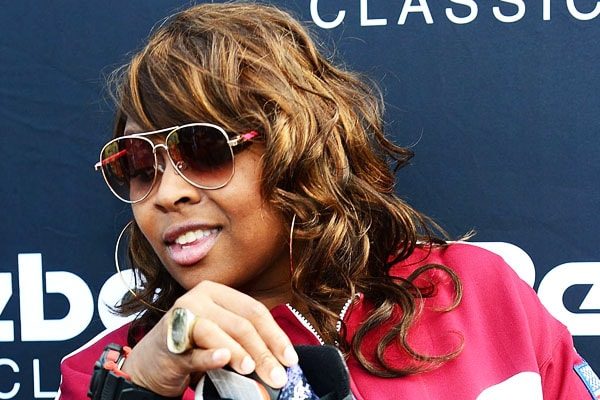 Rapper Ms Jade is now focused on raising her daughter and giving time to the family. Image Source: BET
Ms Jade was married to the owner of the CKU Properties, Curran. It is a limited liability company which was established over three years ago. Curran and Ms Jade's marriage date is unknown, but the couple shares a deep love. Ms Jade is active in her Instagram where she posts a lot about her husband and her 9-month-old daughter, Dakota.
View this post on Instagram
Curran seems to have found a perfect woman for him. Ms Jade is a caring and lovable woman who has time for her work and her family too. Ms Jade is celebrating an ideal family time taking care of her daughter and husband.
View this post on Instagram
The American rapper, Ms Jade was a talented female rapper in the last decade, but now, it appears as if her life is all about her daughter and husband. Despite having less active years in her career, she was considered a pretty dope rapper.
Ms Jade could not make much of her music career that seemed to have lowered her confidence down. But after her daughter's birth, she is again working on her music and covers. Ms Jade's husband is also a supportive man. He is always supporting his wife and pushing her to do more in her music career.
For more News and Entertainment: SuperbHub