The 10-year-old rapper Claire Hope known as Lil Tay has disappeared from social media. She gained bad publicity on social media for her controversial videos. Lil Tay's disappearance from social media has raised several questions.
Lil Tay got viral fame for her inappropriate language.  Is Lil Tay's behavior a part of gaining publicity and money? Why did the famous star disappear?
Lil Tay's Disappearance From Social Media.
On May 2018, a leaked video revealed that Lil Tay was coached by her 16-year-old brother. Her brother was teaching her how to behave in her viral videos. A video was captured where Lil Tay's brother was asking her to be more ignorant.
Shortly after the leaked video went viral,  Lil Tay dissapered from social media. Lil Tay's Instagram and YouTube accounts were cleared soon after the controversy. It sparked speculation that the pressures of the spotlight had overwhelmed her and her family.
A family source told Buzzfeed News that Lil Tay's brother was rebranding her. They urged fans to stay tuned for future updates on the young star.
Lil Tay was pegged as one of the internet's biggest rising stars. The young child has let the pressure of Hollywood get the best of her.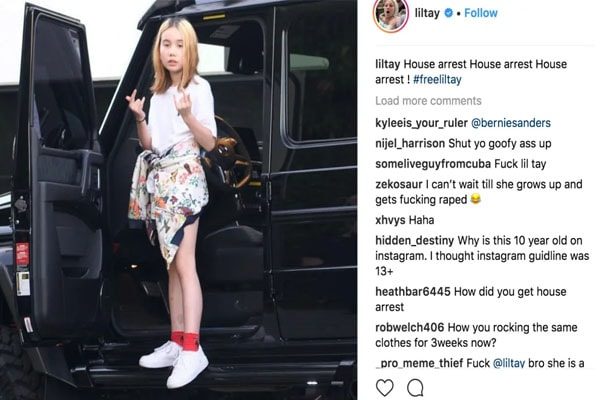 Lil Tay showing off her expensive lifestyle and trying to stay in the spotlight. She used other's cars and houses. Source: Lil Tay's Instagram.
Lil Tay has been deleting her social media accounts time and again. This is not the first time, the pressure of remaining in the spotlight led Lil Tay in removing her social media content.
According to Critics, Lil Tay is being exploited by her family. Lil Tay raised serious questions when she posted help me in her social media. The world is getting unclear messages from her. It can either be a publicity stunt or a genuine cry for help.
There are several interpretations. Her brother also posted help on Instagram. He deleted the help message and all his pictures after a short time. He only left one picture with a caption Dropped Out and Got Rich. It proves that Lil Tay's brother was involved in her cry for help message stunt as well.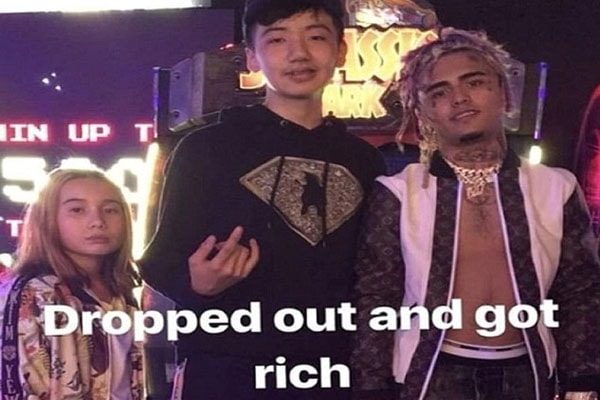 Lil Tay's Disappearance From Social Media may be because of her brother. Image Source: Instagram
Lil Tay has been a part of controversy for using other's cars and houses. Money, cussing and a lavish lifestyle is the hallmark of all rappers. Lil Tay does all that.  To a certain extent, bad publicity is also the reason for her disappearance.
For more News and Celebrity Entertainment visit SuperbHub.