Ralph Tresvant, a lead singer of New Edition married twice in his life. Firstly Ralph married his childhood sweetheart Shelly Jean in 1993 after fourteen years of romantic relationship.
After three years of a married relation of Tresvant with Shelly, the couple divorced in 1996 and Tresvant married his fan Amber Serrano in 2004 after a long year of dating each other.
Ralph Tresvant Married
Ralph Tresvant, a famous singer is a father of four children in 2018 and in a married relationship with Amber Serrano.
Married to Shelly/ Divorce
Ralph firstly married his childhood sweetheart Shelly Jean with whom he was in a romantic relationship since he was 11 years old. After dating for almost fourteen years, Ralph and Shelly tied their knot in 1993.
A year after the couple's marriage they were blessed with a daughter who was named Na'Quelle Tresvant. Again after some years, Shelly gave birth to two children, a son, and a daughter. Their relationship was going well till Ralph's extramarital affair with Amber Serron spread in news.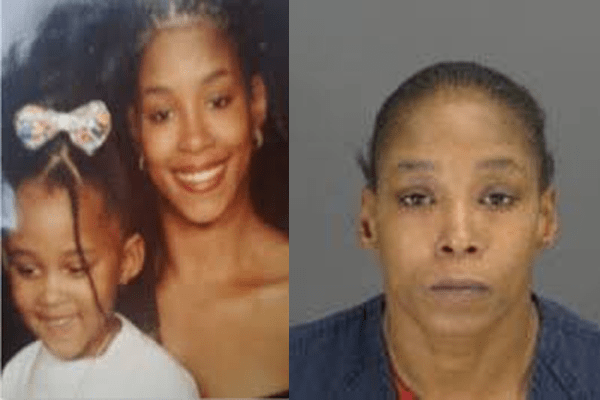 Ralph's ex-wife Shelly with her daughter and her mugshot after being arrested for drug consumption. Image Source: Radio Facts/ Hollywood Street King
Ralph and his long-term wife decided to separate after the news of Ralph's relationship with Amber and they officially divorced in 1996 which made Amber and Ralph easier to date each other publicly.
It is said that divorce with Ralph made his ex-wife Shelly distraught which lead her to the addiction of alcohol and crack-cocaine along with a string of police arrests. Shelly is reported homeless in Atlanta after the divorce.
Married again to Amber Serrano
Ralph's affair with Amber was the main reason for the divorce of Ralph and his ex-wife Shelly. Ralph was dating his beautiful fan Amber Serrano when he was still in a married relationship with Shelly and was a father of three children.
Ralph Tresvant with his children.
Image Credit: Pinterest
Ralph Tresvant married Amber Serrano on the 18th September 2004 after a long year of dating. The couple tied their knot in a double wedding ceremony along with Ralph's friend Ricky Bell and his beau Amy Cornea.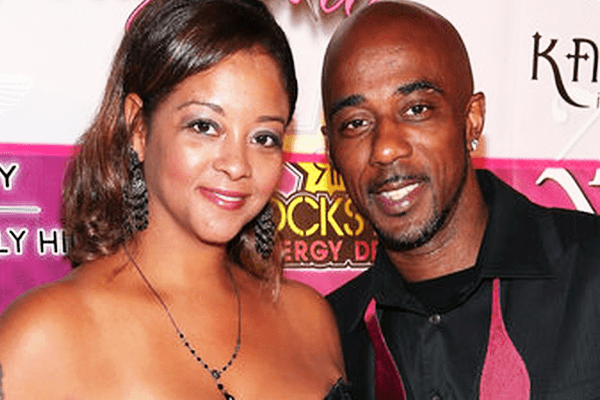 Amber Serrano and Ralph Tresvant tied their Knot on 2004.
Photo Credit: I love Old School Music
A year after the couple walked down the aisle, they became parents of a lovely son who was named Dakari Tresvant. Presently, Ralph is happily living with his beautiful wife Amber and his son Dakari despite rumors that there is a high probability of the couple's separation.
Visit SuperBhub for more celebrity News, Biography, and Entertainment.