Grant Alan Show, also known as Grant Show, is an American actor who is mainly recognised from his role as Jake Hanson in television soap, Melrose Place. He played in the show from 1992 to 1997.
In 2003, Grant Show met actress Pollyanna McIntosh when they were shooting together for an advertisement for Lane Bryant. The couple got together, and they got married in 2004. Unfortunately, Show and McIntosh ended their marriage in 2011. Grant Show, in July 2012, got engaged to actress Katherine LaNasa. Grant and Katherine got married on August 18, 2012. The couple gave birth to a daughter, Eloise McCue Show on March 25, 2014.
Grant Show and Pollyanna McIntosh
Pollyanna McIntosh, born on March 15, 1979, is a British actress. Grant Show and Pollyanna McIntosh met in 2003 while they were on a shoot for an ad for Lane Bryant. The couple dated for approximately one and a half years and on July 17, 2004, they tied their knot. The marriage lasted for nearly six and a half years, and they got separated in 2011.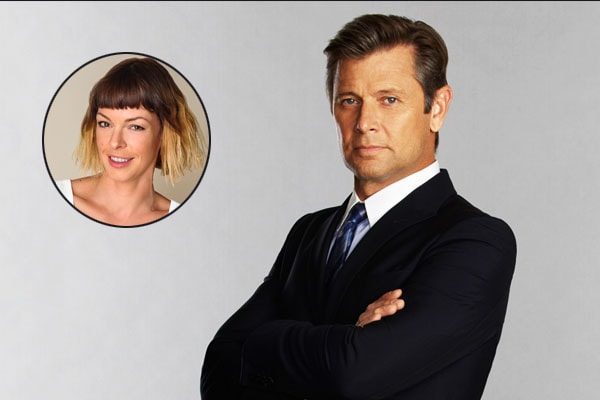 Actor Grant Show and Pollyanna McIntosh divorced in 2011. Image Source: soap opera digest/ Lee Morgan Management
Katherine McIntosh filed for the divorce in the Los Angeles Superior Court under the act of irreconcilable differences.
Katherine LaNasa
The American born actress, Katherine LaNasa is a former ballet dancer and a choreographer. She has made her appearances in the movies Jayne Mansfield's Car, The Campaign and The Frozen Ground.
The American actress had a couple of marriage relationships before she married Grant Show. While she was 22 years of age, Katherine LaNasa married Dennis Hopper, who was 53 years old in June 1989. They got divorced in April 1992. The couple had a son, Henry Lee Hopper who was born in 1990.
Katherine LaNasa, then, got married to a comedy actor French Stewart on May 19, 1998. The couple met while Katherine made a guest appearance on a show in 1996. Later, they got divorced in 2009.
After the divorce, Katherine LaNasa was in a relationship with actor Grant Show. They got engaged in 2012, and they got married on August 18, 2012. Both Katherine LaNasa and Grant Show had some ups and downs in their marriage life. Both were married and divorced before.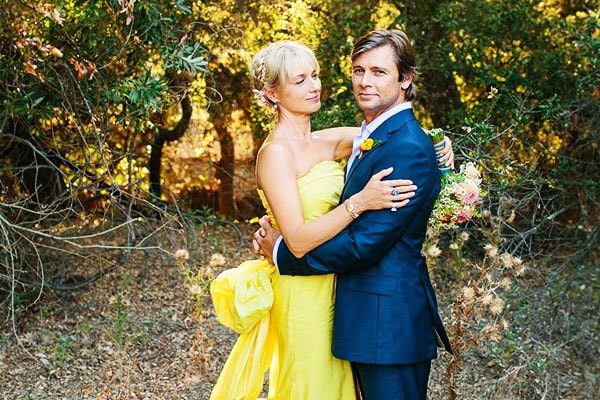 Photoshoot of Grant Show and Katherine LaNasa marriage ceremony. Image Source: Pinterest
The wedding took place in Topanga California where a few friends and relatives accompanied them. Katherine wore a gown by Neem Khan and shoes by Prada, while Grant was in his custom suit by Di Stefano Italian Fashion Group. After the wedding ceremony, the couple mentioned:
" We're so happy we found each other' We are like best friends."
The couple is living a healthy marriage life till date, and there is no any divorce rumours. Grant Show and Katherine LaNasa share a beautiful daughter, Eloise McCue. She was born on March 21, 2014.
View this post on Instagram
For more News and Entertainment: SuperbHub