On 21st of May, 2011 Kahekili Kali, the firstborn son of Evangeline Lilly and Norman Kali was welcomed. Despite not being married yet, the two started their loving relationship since 2010 and even after 8 years of togetherness, the couple seems happy and prospering well.
Evangeline Lilly is a Canadian actress who is widely popular for portraying the role of Kate Austen in LOST, a popular ABC series.  Whereas her boyfriend Norman Kali was a production assistant for LOST.
Son Kahekili Kali
Evangeline Lilly and Norman Kali welcomed son Kahekili Kali to their small family on May 21, 2011.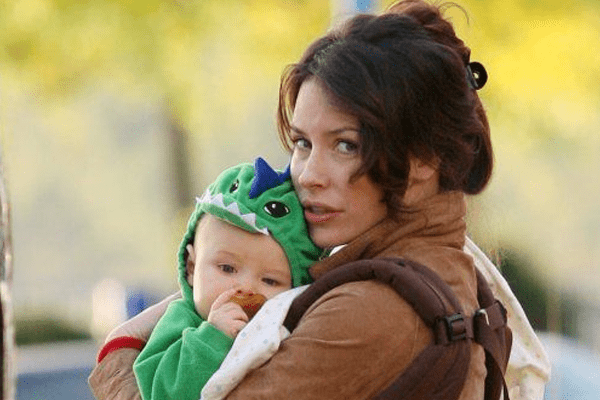 Evangeline Lilly with her son Kahekili Kali around the streets of Vancouver, Canada. Photo Source: Celebrity Baby Scoop.
The couple is very careful about not giving out any pieces of information concerning their child. But an unnamed source revealed it to the media that they named their son Kahekili, which basically means "Thunder" in Hawaiian.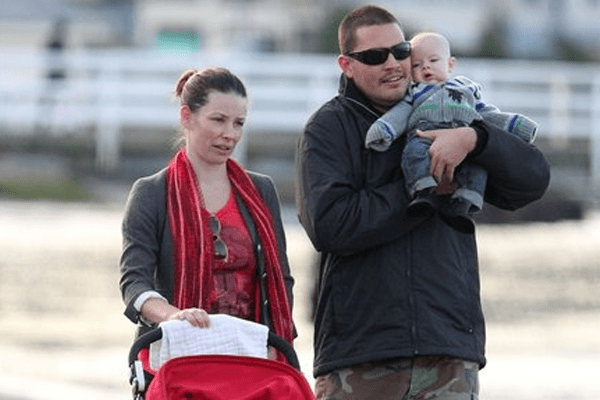 Evangeline Lilly and Norman Kalispending some quality time with son Kahekili Kali. Image Source: Cool Spotter.
The little Kali was given that name because during the time of his birth there was a huge struck of thunder.
Evangeline Lilly and Norman Kali
The beautiful pair of Evangeline Lilly and her boyfriend Norman Kali probably met on the sets of LOST. Even though it wasn't "love at first sight", but the pair really hit it off later.
When the LOST's star Evangeline got famous, not a lot of men approached her for they thought that she was way out of off their league but in reality, it was the other way around. She needed a date because she felt like everyone needs someone in their life.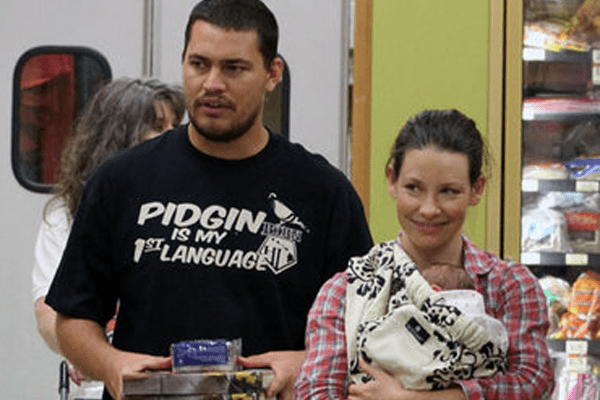 Evangeline Lilly and Normal Kali moments after the birth of son Kahekili Kali. Image Source: Cool Spotter.
And on the other hand, Norman refused to be intimidated by her star stature. Now they are a lovely couple.
Besides having a son, Kahekili Kali, the pair has also got a daughter. They welcomed their second child during the month of October 2015. The name has not been disclosed yet
Both Evangeline Lilly and Norman Kali have stated that they may not consider marriage as an option but might consider it for tax and health purposes.
At the moment Evangeline is busy with her upcoming movie "Ant-Man and the Wasp".
For more News and Entertainment follow SuperbHub.