Johnny Depp, one of the most renowned actors of the world has quite a large family, under them one of them is Debbie Depp. Debbie is the sibling who likes to keep her profile low. Also known as Deborah J. Depp is the half-sister of Johnny Depp. They share the blood of the same mother, Betty Sue Palmer.
I don't think people need much introduction about the American Hollywood star Johnny Depp and being in a blood-relation with him is surely a huge thing for most of the people. Well if that was the case then Debbie wouldn't fall under that list.
Meet Johnny Depp's sister Debbie Depp
Debbie was born on May 10, 1956. She still lives in Lexington, Kentucky. Her father's name is Bob Palmer and as we have mentioned earlier, her mother's name is Betty Sue Palmer, who is also the mother of Johnny Depp. Betty, later on, got divorced and got married to John Christopher Depp, Johnny Depp's father.
TheHollywood star's sister Debbie at the moment is employed as an elementary school teacher.
According to some reports, an elementary school level teacher earns about $53,255 per year, on average. The one with high experience earns about $63,165 and with low experience earns about $43,624, so we can presume that Debbie surely earns more than $50,000 per year.
Debbie Depp is not the only sister of Johnny Depp, besides her, Johnny also has a sister, Elisa Christi Depp-Dembrowski and, a half-brother, Daniel Depp.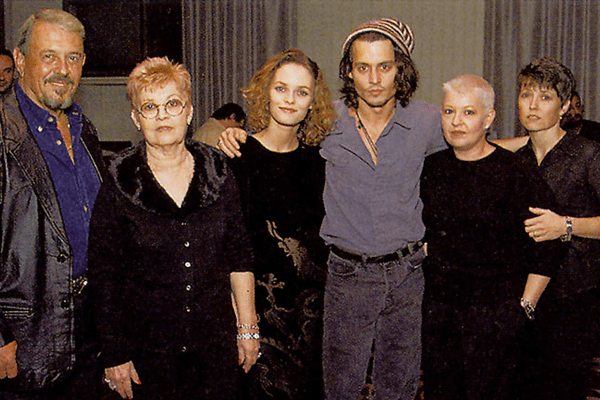 Debbie Depp with her mother and siblings. Daniel Depp, Betty Sue Palmer, Vanessa Paradis, Johnny Depp, Debbie Depp and Elisa Christie (From Left to Right.) Image Source: Pinterest
The 62-year old Debbie has a family of her own. She has a son and a daughter, Megan. She also has grandchildren from her son and daughter.
Debbie's eminence half-brother Johnny has 2 children of his own, Lily-Rose Depp and John Christopher Depp III, who by relation is Debbie's niece and nephew.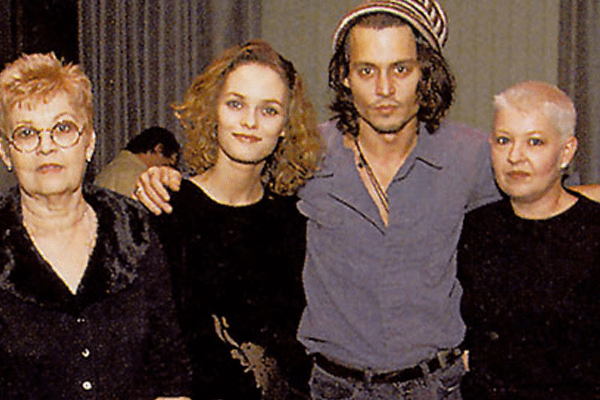 Johnny Depp's sister Debbie Depp, ex-wife Vanessa Paradis and mother Betty Sue Palmer (From right to left). Image Source: Pinterest.
Since Debbie Depp is the type of person who loves to stay away from all the media attention and limelight, finding her photos is like reaching an oasis in the middle of the desert.
Also read: Divorce gets messy: Amber Heard denunciates Johnny Depp of adjourning divorce proceedings.
For more News and Entertainment follow SuperbHub.