Pedro Louis Zayas, aka Peedi Peedi, is a famous American rapper with a Net worth of $2 million. Peedi has collected his Net worth from his profession as a rapper and an actor.
Peedi is not just a rapper but also an actor and a performer. The side-hustler has invested his career in pleasing the audience with his multiple talents.
The rapper was the part of Roc-A-Fella Records founded by Shawn "JAY-Z" Carter, Damon "Dame" Dash and Kareem "Biggs" Burke. Although Peedi continued to appear on projects, he neither seemed any closer to solo projects.
Peedi Crakk Net Worth and Earnings
The famous rapper, Peedi, has amassed an enormous sum of money from his records. Moreover, the legendary artist has shown his skills in acting as well. Peedi has appeared and is famous for his roles in the movies known for Next Day Air (2009), Good Brutha Bad Brutha (2013) and Sinner City.
The rapper is associated with various well-known celebrities- Freeway, Ne-yo, Young Chris, Megan Rochell, Oschino, Beanie Sigel, Omillio Sparks.
Besides that, he has lived a life worthy of his celebreality TV show, Roc-A-Fella Records. Peedi has also appeared on various Roc-a-Fella albums, including Jay-Z's The Blueprint: The Gift & the Curse  (2002) and Freeway's Philadelphia Freeway (2003).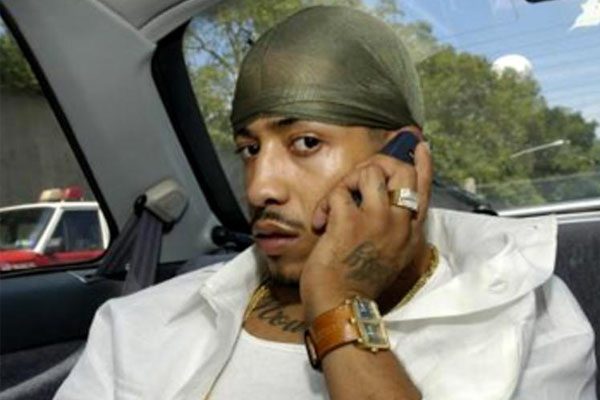 The Puerto Rican rapper, Peedi, has a Net worth of $2 million.
Image source: HotNewHiphop
Likewise, Peedi is seen touring and performing for the live audiences. The artist has performed in various places in the United States and earned fortunes from the concerts.
Peedi has record deals and affiliations with various big labels such as- Amalgam Digital and G-Unit Philly.
The rapper was hesitant about the beef between him and the former Def Jam President Jay-Z. However, he opened up about his tension with Jay-Z. The rapper blew nearly $1 million of the Label's money in 2005. The rapper admitted of messing around $900,000 money on flights, Moet, Cristal, lobster, shrimp, steak.
Songs and Albums
Apart from Peedi's unique vocal markers, North Philadelphia native Peedi Crakk has his first proper single "One for Peedi Crakk" in 2002. The song charted in the R&B/hip-hop Top 40.
Likewise, the artist gained a credible reputation among his rap fans and followers because of his mixtape. Peedi is known for his versatility and his original content. His top songs of 2018 are:
Flipside
G.A.M.E
One for Peed Crakk
B.B. Gun
Why Don't Ya
SuperbHub for News and Entertainment.