Picture credit: vox
Equal pay issues come up as the reports of Michelle Williams being paid less than what her co-star was paid came into the limelight. As reported by USA Today on January 9, Michelle Williams received less than $ 1000 for the reshoot of All the Money. On the other hand, her co-star, Mark Wahlberg was paid around $1.5 million.
Ridley Scott, the director of "All the Money in The World" called for a reshoot in November when Kevin Spacey was fired due to sexual assault allegations. Christopher Plummer was hired to take Spacey's place. However, it was reported that for 10 days of work Walhberg was paid $ 2 million with Michelle Williams being paid less than $ 1000. Furthermore, it was reported that she made just $ 80 per diem.
When asked about the reshoot, Scott shared with USA Today in December that Christopher was paid but everyone else "came in free" which is why it was all possible.
What Michelle Williams have to say about the reshoot for "All the Money"?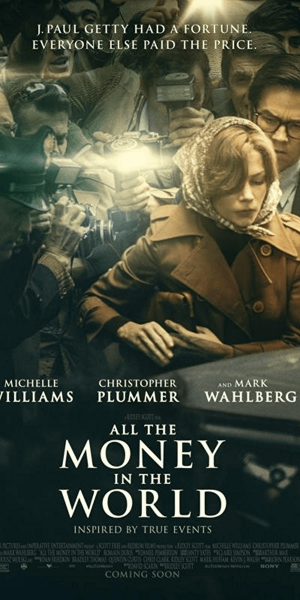 Image source: imdb
Michelle Williams will play the role of the mother of the boy who was kidnapped in the film. She had previously shared in an interview with USA Today that she was willing to return to the sets for the reshoot when Scott called.
Williams shared that she "appreciated" the fact that the entire team was making such a "massive effort". Williams even said that she would be available for the reshoot during the holidays.
The female audience seemed to be highly disturbed by the news of Michelle Williams being paid less than Wahlberg. The only celebrity to speak against this was, in fact, Williams' friend and actress Busy Philipps. Philipps retweeted the news and wrote that such kind of behavior was "UNACCEPTABLE" and "SHAMEFUL".
History of pay gap in Hollywood
It is not the first time that a female actress with a major role in a movie has been paid less than her male co-star.
The subject sparked controversy when Jennifer Lawrence spoke openly about being paid 2% less than her male co-stars in American Hustle. Amy Adams was also a victim of this with Lawrence. Amanda Seyfried, Diane Keaton, Natalie Portman and many other actresses have fallen into this unequal treatment.
Also read:  JESSICA CHASTAIN DECLARES SHE WOULD NOT ACCEPT PAY DISPARITY
Who is Michelle Williams?
American actress Michelle Williams born on 9th September 1980 in Montana, U.S. has gained popularity in the movies such as Dawson's Creek, Home Improvement, My Week with Marilyn, and more. She was a nominee of Academy Award for Best Supporting Actress for her work in Brokeback Mountain.