Mark Wahlberg is one of the greatest names in Hollywood. The rapper, model, and actor, Mark Wahlberg's net worth is at $300 million as he shifted his career into an entrepreneur, investor, and entertainment producer.
Mark has impressed millions of people with his multi-dimensional career, most remarkably as a rapper, Marky Mark. Today, Wahlberg is living a very comfortable life with his model wife, Rhea Durham, and four children; Ella Rae Wahlberg, Brendan Wahlberg, Grace Margaret Wahlberg, and Michael Wahlberg.
Let's find more about Mark Wahlberg's earnings and net worth in this article.
Mark Wahlberg's Net Worth And Earning
Aforementioned, Mark Wahlberg is a prolific actor, remarkable singer, and witty entrepreneur. With all his might, hard works, and realization, Wahlberg's net worth is a whopping $300 million as of now.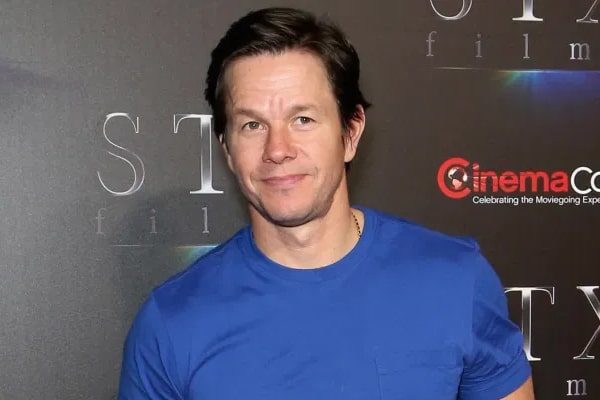 Mark Wahlberg's net worth has snowballed, considering his acting career and different business ventures. Image Source: Getty Images. 
Born on June 5, 1971, in Dorchester, Boston, Mark was a troubled youth by the age of 16. Moreover, he was ruled to two years of jail after pleading guilty to felony assault against two Vietnamese men in 1988. However, the troubled teen grew up to become a family man and a multi-millionaire.
Mark Wahlberg's Earnings As A Rapper
Wahlberg's musical journey began along with his younger brother Donnie Wahlberg from the successful boy band New Kids on the Block. He was one of the original members of the group but left the group shortly after.
Wahlberg earned plenty from his musical career. Following his bail from jail, Mark Wahlberg's brother, Donnie Wahlberg, helped him produce his debut album, Music for the People. It hit the Billboard Hot 100 and later became certified as a platinum single.
Following his success, he met the ground after praising Shabba Ranks, who had stated gays should be executed. GLAAD criticized him and rebuked Calvin Klein for having him promote their products. Wahlberg later shifted to Hamburg to revive his music career under the label of East-West Records by Frank Peterson and Alex Christensen.
Wahlberg later collaborated with many stars, including late reggae singer, Prince Ital Joe, on the album, Life in the Streets. Throughout Wahlberg's musical career, he had released five albums that received fame and criticism and filled his pockets with truckloads of money.
Mark's Income As Actor
Mark Wahlberg is a phenomenal actor and has worked in many blockbusters movies. According to his IMDb, Wahlberg bears more than 70 credits as an actor and 33 credits as a producer. Among 70, the most notable works of Wahlberg include The Fighter, The Departed, Ted, etc. 
Therefore, Mark Wahlberg's net worth is highly influenced by his acting career as well. A few Wahlberg's movies are listed below, along with their box office collection.
| Name of Movie | Budget | Box Office Collection | IMDb Rating |
| --- | --- | --- | --- |
| Ted | $50,000,000 | $549,368,315 | 6.9 |
| The Departed | $90,000,000 | $291,465,034 | 8.5 |
| Boogie Nights | $15,000,000 | $43,101,594 | 7.9 |
| The Fighter | $25,000,000 | $129,190,869 | 7.8 |
| Max Payne | $35,000,000 | $87,066,930 | 5.4 |
| Mile 22 | $50,000,000 | $66,308,758 | 6.1 |
| Transformers: The Last Knight | $217,000,000 | $605,425,157 | 5.2 |
| Ted 2 | $68,000,000 | $215,863,606 | 6.3 |
| The Gambler | $25,000,000 | $39,280,992 | 6.0 |
| Lone Survivor | $40,000,000 | $154,802,912 | 7.5 |
Besides those mentioned in the table above, Wahlberg's commercially successful movies surpass the countdown. He has also appeared in Entourage. Therefore, it is fair enough to say that Mark Wahlberg's fortune is greatly assisted by his acting career.
Well, according to Business Insider, Mark Wahlberg earned $68 million in 2017. He was the highest-paid actor of that year. So looking at this one can guess how much Mark Wahlberg's salary could be.
Furthermore, Wahlberg's works as a producer include McMillions, Instant Family, Mile 22, Ballers, Shooter, Boardwalk Empire, Prisoners, etc. With the rising fame and reputation, Mark Wahlberg's earnings as an actor are multiplying.
Grand Earnings From Ads
A successful man has his eyes and ears out for a promising bargain and generates a massive amount from it. Likewise is the superstar, Mark Wahlberg, as he is involved in all sorts of business and is dedicated to multiplying his money.
Besides acting, Wahlberg's business ventures and advertisement earn him a hefty sum. For instance, he signed a substantial eight-figure deal with AT&T in March 2017. The deal was said to be above $10 million to be their spokesman. Apart from his partnership with Calvin Klein, Mark also served as a brand ambassador for a variety of other brands.
Mark Wahlberg fills his pockets significantly from his advertisements and partnerships as well.
Mark Wahlberg's Burger House
Apart from the screen, Mark Wahlberg is actively involved in his family business as well. He co-owns Wahlburgers with his brothers Donnie Wahlberg and Paul Wahlberg. Moreover, it was Mark's suggestion to stretch Paul's restaurant in Massachusetts into a chain and promote it with a reality show.
View this post on Instagram
Similarly, Wahlberg's friend, Ajmal Khan, introduced him to cricket. In July 2013, he bought an equity interest of the Barbados Tridents cricket team. Furthermore, he went to invest in Aquahydrate along with Ronald Burkle and Sean Combs. The trio owns a majority stake in the company.
Likewise, he also co-founded Performance Inspired, a sports nutrition company along with Tom Dowd in 2016. Moving on, Wahlberg and Jay Feldman purchased Bobby Layman Chevrolet in Ohio.
Kudos to the business risks he takes, it has proliferated Wahlberg's net worth allowing him to live a lavish lifestyle. However, if you are thinking, "this is it" then buckle up and scroll to know about how he relishes his hard-earned cash.
Wahlberg's Real Estate Magic
Well, buying a house is a symbol of stability. But purchasing a good estate and flipping it can result in substantial cash-in opportunity. Mark Wahlberg is a brilliant money-maker and has managed to grab some great bargains.
The Academy Award nominee, Wahlberg, sold his Beverly Hills home for $12.4 million in 2013. The property which Mark paid $4.95 million in 2001 sought $30 million initially. As of now, Wahlberg is living in a stunning estate in the Beverly Park community of Beverly Hills.
Wahlberg and his wife bought one of the Park's last remaining underdeveloped home in May 2009 for $8.25 million. The house graciously sits on 6 acre whose construction costs alone likely topped $20 million, which features a basketball court, large pool, theater, and much more.
The famous artist and entrepreneur, Mark, is living his best life from his films and business ventures. Let's hope Mark Wahlberg continues to earn and become a billionaire one fine day.
Don't Miss To Follow SuperbHub For More Updates On Celebrity Entertainment, Biography, and News.