Born into a huge Kilcher family, Otto Kilcher is the 6th child of father Yule Kilcher and Mother Ruth Kilcher. Most of his early years were spent mainly playing in the woods and the canyons as Otto was raised in a small log cabin.
The 65-year-old Otto has six sisters, Wurtilla, Fay, Catkin, Stellavera, Mossy, and Sunrise and an older brother named Atz Kilcher.
Otto Kilcher is one of the leading stars of the American reality TV series, "Alaska: The Last Frontier".
Just like his parent's Otto also has got a large and extended family.
Otto Kilcher Family Tree
Otto Kilcher is not the head of the family. His only brother and the firstborn son of Yule and Ruth Kilcher, Atz Kilcher considers himself as the protector of the family.
Atz is married to Bonnie Dupree and is the father to four children Atz Lee Kilcher and Nikos Kilcher, Atz's youngest sons live in the homestead with him, whereas his oldest son recently moved back and as for his daughter Jewel, she lives in Nashville with her son.
Jewel Kilcher is a widely known American singer, songwriter, producer, musician, author and also a poet.
Now let's look at the family of Otto Kilcher.

Otto is now married to Charlotte Kilcher for over two decades now. The pair first met in South-central Alaska.
The lovely pair of Otto Kilcher and Charlotte Kilcher has a son named August Kilcher. Besides August, Charlotte was married before and has a son named Torrey with her ex-husband.
And for Otto, he was also married before twice and with his ex-wife Sharon McKemie has two sons, Eivin Kilcher and Levi Kilcher.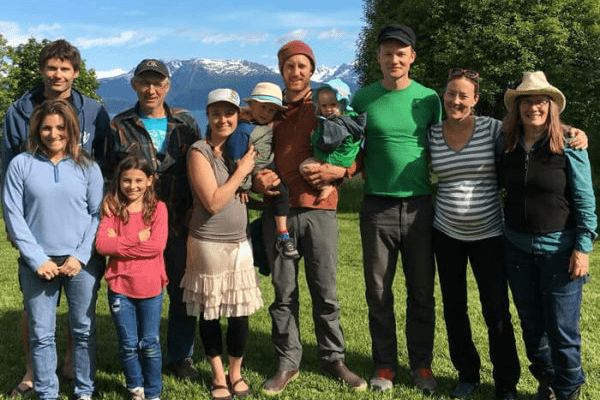 Otto Kilcher family: Torrey (L), Otto Kilcher, Eivin Kilcher, Levi Kilcher(R-3), Charlotte Kilcher.
Image Source: eCeleb Gossip.
Otto has a daughter-in-law named Eve Kilcher, wife of Eivin. As for other three sons of Otto, they are still single.
Despite Torrey being his stepson, Otto has a nice and friendly relationship with him.
Everything seems pretty confusing in the first view, so here is a Family Tree of Otto Kilcher's family pinpointing who is who.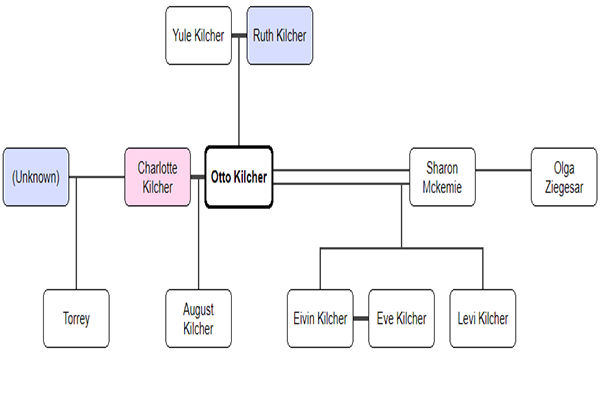 Otto Kilcher's Family Tree. 
For more News and Entertainment follow SuperbHub.