The Former Roc-a-Fellas, Omillio Sparks has an expected Net worth of $1 million. Sparks began his career with State property and signed a record deal with rapper Jay-Z. State property released their Debut album in 2002 which reached 14th on the Billboard 200 chart.
In 2003 they release their second album The Chain gang Volume II which reached the top in US R&B chart and 6th on the Billboard 200 chart. Omillio Spark was born on November 14th, 1979. He was born and raised in West, Philadelphia. He is well-known as The State Property artist.
Earning from Music Labels
Omillio Sparks began his career as a member of State Property since 2001. Sparks along with his group are also starred in a movie "State Property" budgeted 600,000 USD which earned $2.107 million. Another self-titled movie "State Property 2" earned $1.692 million.
View this post on Instagram
West Philadelphia rap icon was signed in by Jay-Z's Roc-a-Fellas through State Property Gang. Sparks rose to a big fame in 2000 when he sang the hook for Jay-Zs hit record "I Just Wanna Love You." He starred in a big role of state property movies. Sparks also appeared in many albums as a guest while pursuing his career with State Property.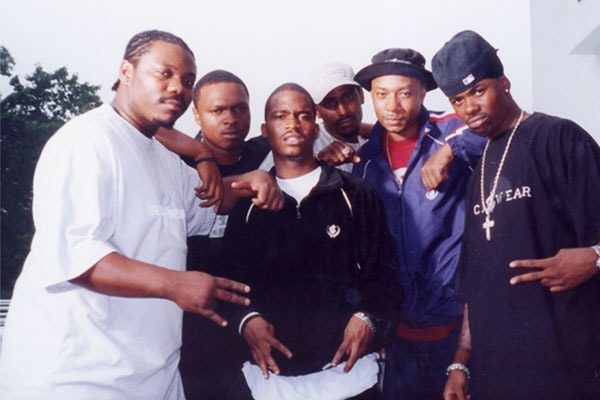 State Property group in 2002. Image Source: IMDb
Sparks has also released his solo album "Soulful" in 2007. In 2008 Spark released "What We Do" and "Streets" in 2011. He has also contributed to several soundtracks of films. The Chain Gang Vol.2 is the second and final studio album of State Property group produced by Beanie Sigel, Damon Dash and Jay-Z.
The Chain Gang Vol.2 was released in August 2003 with positive reviews where Sparks made millions of dollars. In 2003, the Hip-Hop rap "Can't Stop Won't Stop" by Young Gunz was nominated in Grammy Award for the best rap performance which sold 296,000 units.
Earnings from Tour Dates and Concerts
Apart from his songs, Sparks has made several Tours with his group. Sparks performed "Tales of Hustler" with Beanie Sigel. Peedi Crakk, Freeway performed "Roc Mic" together. The Group has performed several concerts together.
State property group including Omillio Sparks has done dozens of concerts. Omillio Sparks while pursuing his career with the State Property has made pretty good money from tour dates and events. Omillio Sparks performed live in several sets with his fellow singers Beanie Sigel and Peedi Crakk.
SuperbHub For Exclusive News and Entertainment.