American Actress Paris Jackson has earned her fame by her own might despite her father's stardom The Pop King Michael Jackson. Being a Tattoo enthusiast and an activist, Jackson is pursuing her career in modeling and acting. Paris has an amazing relationship with her so-called brother Omer Bhatti who has made some bewildering appearances on her social media.
Omer Bhatti who happens to be Paris Jackson's brother as stated by herself in her Instagram Post as her ****ing brother(endeared term), wishing Omer a Happy 30th Birthday. Paris went on to acknowledge Omer for being with her through thick and thin throughout the years since she was born.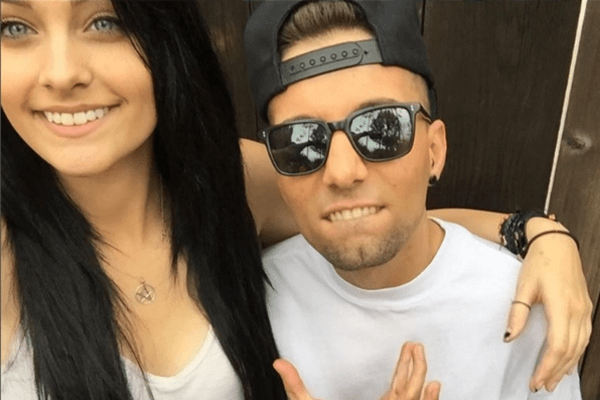 Michael Jackson's daughter Paris Jackson has an amazing relationship with Omer Bhatti.
Image Source: Pinterest
I love you so much, dude! Paris had stated that Omar had an influence on her life and honored his friendship for the past 18 years. The only daughter of late Michael Jackson, Paris praised Omar as a hardworking hustler who has now made a career as Norweign Rapper and model O-Bee. Paris had shown a distinct gesture that she had a warm relationship with her brother Omar Bhatti.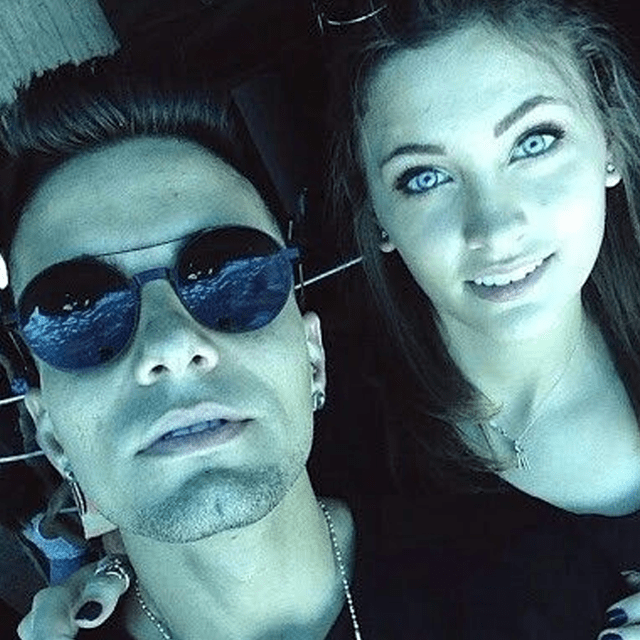 Norweign Rapper Omer Bhatti and Paris Jackson are amazing together.
Image Source: Pinterest
As it is still not confirmed whether Omer is the flesh an blood of Michael, people often get confused if Omer and Paris Jackson are Lovers. Omer and Paris have a pleasant bond as siblings and share a strong Kinship
Paris Jackson Love and Lifestyle
A rare eye condition has made Paris's eyes strikingly blue giving her a distinct personality and character. Like her eyes, Paris has a spunky character and a great choice of fashion.
Speaking to Rolling Stones, Paris Michael gave an in-depth insight into her love for tattoos which she has acquired more than 50. Paris spoke about her love for music and revealed she would have acoustic jams and compose her songs.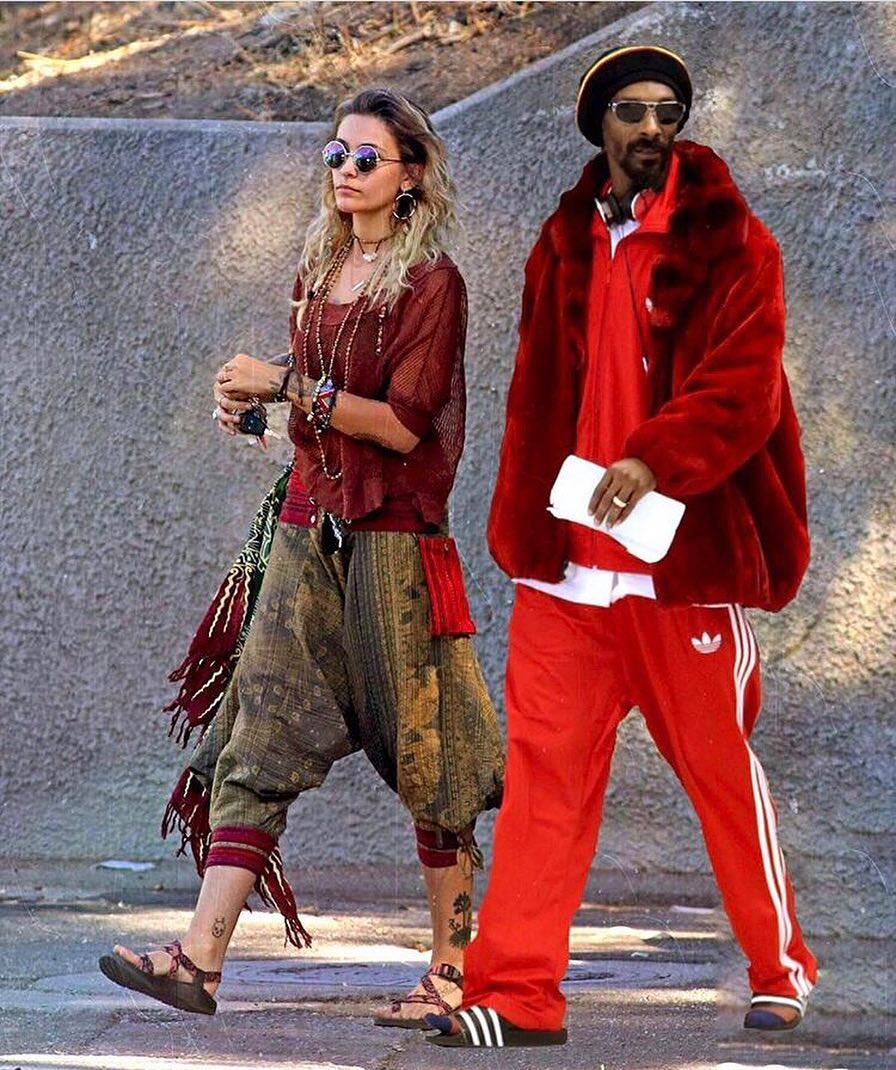 Michael Jackson's daughter Paris Jackson making a hippie appearance with Snoop Dog.
Image Source: Instagram/Paris
Paris has a unique choice of outfits and often makes stunning red carpet appearances. Having a strong belief in Spirituality, Paris has inked a Chakra tattoo and been active on awareness campaigns for concern of Native Americans. Paris had also made an appearance with Snoop Dog wearing a hippie outfit.
For More Celebrity News and Entertainment: SuperbHub.