There is always a lot of new TV shows being released. These shows and their actors become a topic of interest even a long time after their release. And, if we are to talk about one of these actors, many would come to mind and one of these actors is Omari Hardwick.
The actor has earned quite the fame, and news about him is always trending. That also includes his wife. Omari Hardwick's wife since 2012, Jennifer Pfautch, has been getting quite a bit of attention. Let's find out about her.
About Jennifer Pfautch
Omari Hardwick's wife Jennifer Pfautch is a hot topic among the fans. Being a well-known actor's wife and a working woman, there is a lot to learn about her. So let's begin with Jennifer's job and experiences.
According to Jennifer Pfautch's LinkedIn, she started her career right after she graduated from University. She worked at several places like the Creative Artist Agency as an executive assistant, Deacon Entertainment as a creative executive, Paradigm Talent Agency as a publicist, and at Syndicate Media Group as the freelance account manager.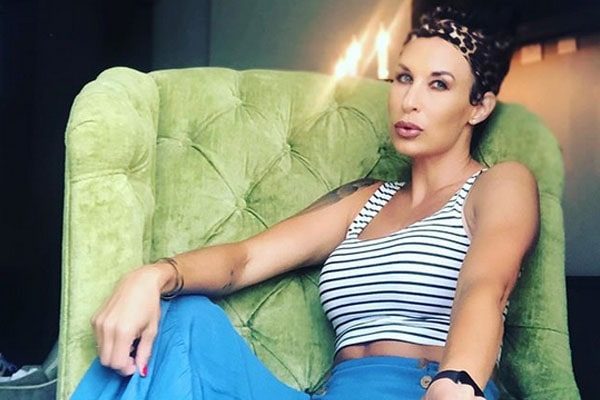 Jennifer has experience working in various places. Image Source:  Jennifer's Instagram.
Since 2017, Jennifer has been working at BraveLife LLC, as the senior vice president development. She is also available for booking at speaking engagements and for collabs. And she has her own website where she shares her thoughts, favorite products, restaurants, etc.
Omari Hardwick Married Since 2012
The lovely pair of Omari Hardwick and Jennifer Pfautch met each other long before Omari was well established. The fact that she stuck with him throughout all the ups and downs may have been what kick-started an amazing love story.
The duo had been dating since 2005 and in 2008 and was even expecting a baby boy to be born. Sadly, after eight months of pregnancy, their child was stillborn. Despite this hurdle, Omari and Jennifer kept it strong, and on May 5th, 2012, the two tied the knot.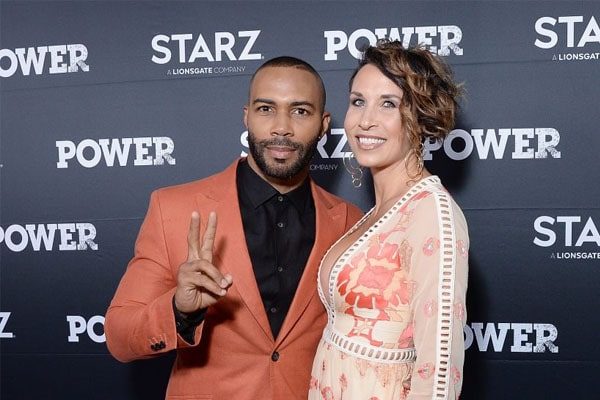 Omari and Jennifer tied the knot on May 5th, 2012. Image Source: Getty Images.
The star is also pretty overprotective of his wife. Their interracial marriage brought them a lot of criticism, both from his fans and Jennifer's family. Because of this, Omari does not take kindly to any such comments by fans and loves his wife dearly. Since then, the two have been living a wonderful life together. And they even have two wonderful kids to share this life with.
Jennifer And Omari Hardwick's Children
As stated prior, Omari and his wife, Jennifer, have been together for a long time, nearly fifteen years. And unlike most celebrity couples, there have been no bad rumors floating around about the two. And of course, their love for their children is also one worth more than the star's fortune.
Omari Hardwick's daughter Nova Hardwick was born on November 21st, 2012, while their son Brave Hardwick was born on March 24th, 2015. The kids are both adorable and love traveling with their parents and occasionally going out with their mom to where dad is shooting, just to have lunch. This all goes to show how much the kids love their dad.
Now that the kids are getting older, their parents, while occasionally posting pics with their kids, make sure to keep their kids' faces hidden.
View this post on Instagram
As stated earlier, Jennifer also had a stillborn. The child was a boy, and the news came to them after about eight months of pregnancy. Both Omari and Jennifer were heartbroken, and no matter how many people said, "It's okay," they felt devastated.
Despite this, the duo stayed strong, and while they still think about their first son, they make sure to remain strong.
If You Liked This Article, Then Other Celebrity News, Entertainment, and Biography Articles Are Waiting For You At SuperbHub.