Olivia Namath was born as the second daughter of Deborah Mays and one of the NFL's Great Joe Namath. She came into the world in the year 1991.
Just like many other famous athlete's children, the youngest daughter of Joe Namath has also got her fair share of trouble. Joe is a grandfather, the news is not that surprising. The shocking news is that his daughter Olivia gave birth to a baby girl at an early age of 16.
Like any normal father, Joe was also happy, for both the child and the mother were in great health.
Photos of Olivia Namath
For so many reasons Olivia Namath has been in the light of the media, but for inappropriate reasons.
During June of 2014, Joe Namath's daughter Olivia was caught. The now 27-year-old was arrested after she was caught driving around with marijuana and liquor in her car.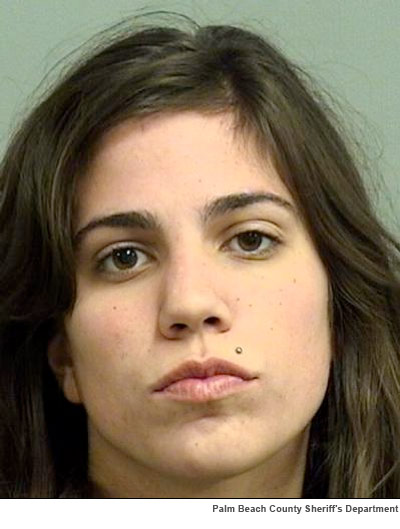 In Photo: Mug Shot of Olivia Namath after being caught with the possession of weeds and liquor. Photo Source: Palm's Beach County Sherrif's Department.
At that moment, just 19-year-old Olivia allegedly had beer bottles, rum and bags of weed stashed all over her car. Looking at that, the police believed that she was up to no good.
After being arrested, Olivia was released on $3000 bail.
The next time she was a center of media attention when, Olivia said "Yes" to a past street thug, Edwin Baker III. The ceremony only took before 12 or so guests. Since then the couple is going pretty smoothly and strong.
The married couple even has a daughter named Natalia. As mentioned above, Olivia was just 16 at that time. Joe Namath's daughter conceived the baby before she even got married.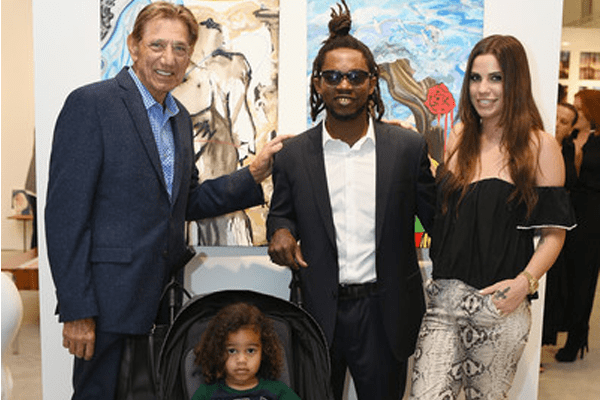 In Picture: Olivia Namath along with father Joe Namath and husband Edwin Baker III and daughter Natalia.Photo Source: Getty Images.
Now let's hope Olivia won't cause any more trouble to her star father for at the moment Olivia seems to be in right place at the moment. Mainly away from all the trouble and problems.
Looking at the photos of Olivia we can presume that she really is into arts and love visiting art exhibitions.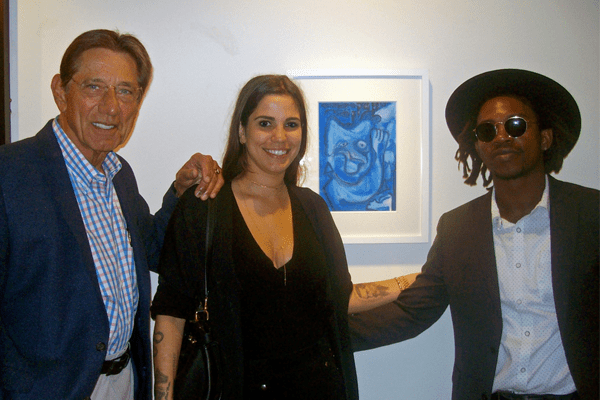 In Photo: Olivia Namath along with father Joe Namath and husband Edwin Baker III.Photo Source: Coral Spring Talk.
Also Read: Photos of Debbie Depp, Johnny Depp's sister.
For more News and Entertainment follow SuperbHub.