Charles Barkley is known not just for his NBA success but more notoriously for his gambling addiction. In a recent video chat with Shaquille O'Neal and former President Obama on covid-19 vaccination, his gambling habit came up.  The video chat veered off the topic of covid-19 vaccination. It came to a point when Obama was commenting on Shaquille O'Neal's multiple businesses, and he replied to the former President saying, "I don't have as much money as the great Charles Barkley, but I'm good."
The response drew some laughs from the trio but not as much as Obama's surprising response to Shaq when he said, "That's 'cause you don't go to Vegas as often as he does."  The former President is known to have strongly criticized gambling in the past. It came as a shock that he would even make a joke about it. However, Obama is also known to throw shades, and his comment on Barkley's gambling addiction has also been interpreted by many as a sarcastic hint on Barkley's history of gambling losses.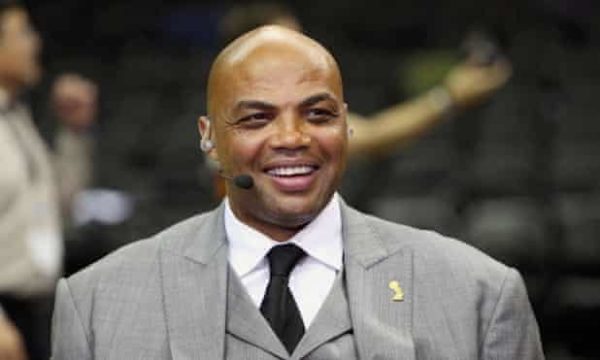 Charles Barkley started his basketball career in 1984 when the Philadelphia 76ers drafted him. Named the NBA Most Valuable Player (MVP) in 1993 and one of the NBA's greatest power forwards, Barkley established himself as one of the 50 Greatest Players in NBA History.
Charles Barkley retired from active play in US professional basketball in 2000, and it wasn't until his retirement that the public got to know about his compulsive gambling habit. However, the NBA star made no secret of his gambling addiction and even went ahead to say he was not planning to stop it.
After his retirement, Barkley started working as a TNT NBA analyst. He talked about his gambling habit in an interview he granted ESPN in 2006. Barkley admitted that he had lost outrageous amounts to gambling. "Probably $10 Million. It is a problem for me," he said.
In the course of the interview regarding his compulsive habit, the NBA star went ahead to say, "My agent has really worked with me to try to get it where I can go and gamble and have fun. That's easier said than done. Do I have a gambling problem? Yeah, I do have a gambling problem, but I don't consider it a problem because I can afford to gamble. It's just a stupid habit that I've got to get under control, because it's just not a good thing to be broke after all of these years." 
The face value of the former President's joke about Barkley making money from his several Vegas trips may be true. The basketball star also admitted that his gambling history has not always been a story of losses. He claimed to have won several of his games, including a $700,000 he won from blackjack and wagering on the Super Bowl XLI for the Indianapolis Colts to defeat the Chicago Bears.
His wins regardless, Charles Barkley maintains in his ESPN interview that, "No matter how much I win, it ain't a lot. It's only a lot when I lose. And you always lose. I think it's fun, I think it's exciting. I'm gonna continue to do it, but I have to get to a point where I don't try to break the casino 'cause you never can."
Barkley did not mince words when he said no gambler could "break the casino." He uncovered the secret to a severe gambling addiction which many Americans struggle with but can't give up despite many warnings for responsible gambling. Since then, it seems that Charles Barkley has learned how to keep his gambling habit under control efficiently. 
Possible Implications of Obama's Joke
Arguably, the President's joke about Barkley's compulsive gambling may have been a good-natured one. However, it also sends a message which trivializes the serious problem of gambling addiction in the US.
The consideration to legalize online casinos is gaining popularity in the country, meaning that people can gamble on the go. For Barkley, who insists that he enjoys gambling and has no plans of giving it up, Obama's joke may remain a joke. However, the same cannot be said for addicts who cannot afford their losses. 
Looking at Obama's comment from the context of his former stand against gambling, it may be taken as a sarcastic way of ridiculing the idea of being rich through gambling. But aside from that, the short exchange between Obama and Shaq shows that the topic of growing gambling addiction among Americans is yet to be seen as the social pathology it is.
Don't Miss To Follow SuperbHub For More Updates On Celebrity Entertainment, Biography, and News.