Miley Cyrus has paved the path for a body loving and freaky look but it is her sister Noah Cyrus who has us all amazed at her comfortable look on the red carpet. More recently, the rising singer, Noah Cyrus was spotted in the MTV Movie and TV Awards red carpet where she looked exceptionally comfortable and chilled in her clothes. Noah Cyrus has been grabbing a lot of attention these days due to her chilled and rocking attitude! Let us find out more about her look on the MTV Movie 7 TV award red carpet!
MTV Movie Award is certainly for the freak and the chic! Every year celebrities dress in their best attires and rock their look on the red carpet. All celebs make huge fashion statements through their clothes! This year was the same. However, MTV Movie & TV award Red Carpet 2017 had all of us on the lookout for the beautiful and chilled Noah Cyrus.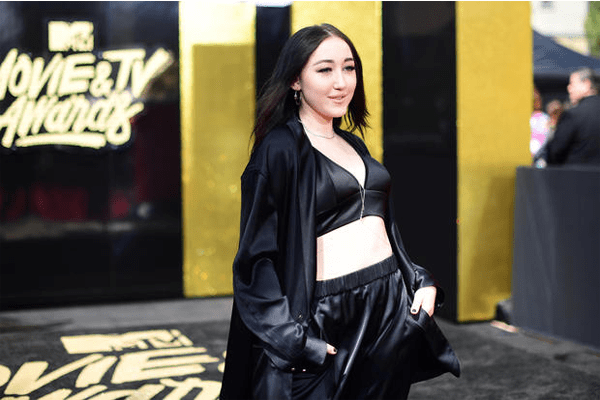 Noah dared to go all black. She dressed very similar to Kat Graham! Noah looked glammed up in a high waist pant, bracelets and a jacket all of which were a black satin set. The satin seemed to be showing chic while the black screamed chill. The black satin seemed to melt into her milky white skin. The black satin jacket was very stylishly thrown to her shoulders and looked baggy on her hands.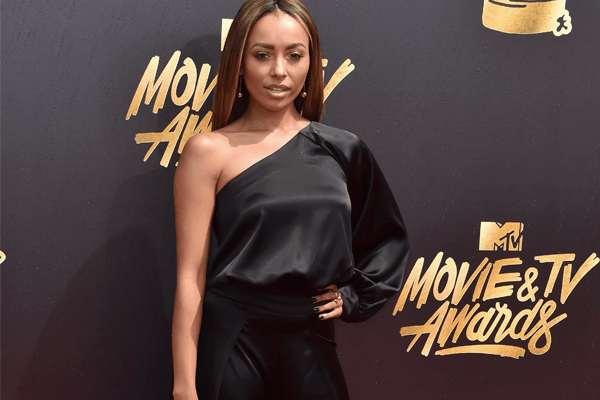 She sported the look in strappy heels. Noah wore a silver chain and bangle earrings while her black hair was parted from between. Noah also wore black nail polish to top it off! The look was just enough to wow everyone and not enough to be called Goth! Noah wore simple to almost no makeup with just a hint of eyeliner topped with mascara and light pink lip gloss.
The 17-year-old has recently been introduced to the glitz and glamor of the music industry and has been following her sister's footsteps. However, Noah certainly shows that she has her own wild twerk.
Other celebrities who rocked their MTV Movie & TV award red Carpet looks were Cara Delevine who spotted the Goth look with her bare scalp, Taraji P. Henson in her golden sequined ankle-skimming Emilio Pucci dress, Tracee Ellis Ross in her Rosie Assoulin patchwork kimono, and other celebs who looked equally good!
Read Noah Cyrus Biography and more