The 'Sierra Burgess Is a Loser 'star Noah has been linked with his former co-star Lana Condor. And it is certainly because of their over the top chemistry in the movie "To All the Boys I've Loved Before." So, is Lana the heartthrob Noah Centineo's girlfriend? Or is he taken by someone else? After all who can resist liking the charming actor? Plus Noah has got a long list of ex-girlfriends now.
Noah Centineo is one of the cutest Hollywood actors. He is known for his performance in  How to Build a Better Boy (2014), and To All the Boys I've Loved Before(2018). 
Noah Centineo Dating Co-Star Lana Condor?
Noah Centineo and  Lana Condor's chemistry in Netflix romantic comedy To All the Boys I've Loved Before has sparked the rumor about the on-screen couple dating in real life.
Lara Jean and Peter Kavinsky's cute fake relationship turned actual relationship in the movie got fans wishing the actors were dating. The adorable actors are outspoken about their life, admiration, and attraction towards each other.
In an interview with ELLE magazine, Lana Condor said that she loves Noah. She claimed that Noah is the greatest guy in the world. Lana called  Noah the internet's boyfriend. The gorgeous actress raised her eyebrows when she was asked if she is Noah Centineo's girlfriend.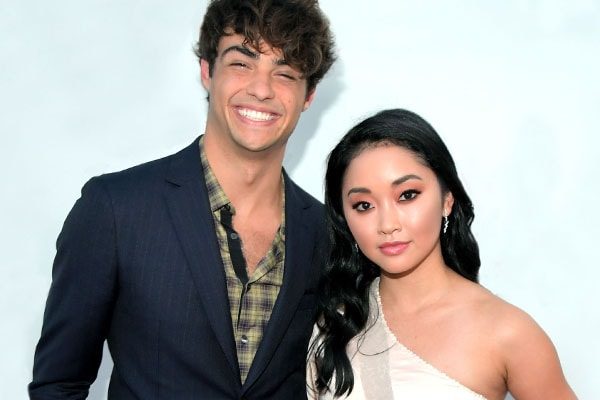 Noah Centineo and  Lana Condor look adorable together. Image Source: Cosmopolitan.
During his appearance on E! News, Noah Centineo stated that Lana is like his sister. The co-stars look at each other more like brother and sister. He expressed that he is happy for Lana and her boyfriend Anthony De La Torre. Lana has been dating her boyfriend for two years now.
Noah Centineo stated that its best for him to have a professional relationship with Lana. The adorable actors have a lot in common. We cannot deny the fact that the actors have a platonic friendship.
Who is Noah Centineo dating then?
To all the ladies who are probably married to Noah Centineo in their dreams, he is single. Unless Noah is secretly dating Lana Condor, the star has been single since April 2018.
The fantastic star confirmed that he is single through social media.  Noah has a lot of posts referring to his secret crush.

The heartthrob, prince charm for some, has dated talented as well and beautiful women in the past. Noah dated the Lab Rats actress Kelli Berglund in 2013, who now is dating her boyfriend Tyler Wilson.
Angeline Appel and Noah Centineo dated for over two years. The couple has several pictures on social media. Lauren Kolodin was also rumored to be Noah Centineo's girlfriend. However, for now, he is single but you never know till when!
For more Celebrity News, and gossips visit SuperbHub.