Photo credit: mirror.co.uk
An American actress, recording artist and television personality Nicole Scherzinger  was seen in the sexiest look in glittering charity bash on Friday evening, November 30, 2017. The event took place in London.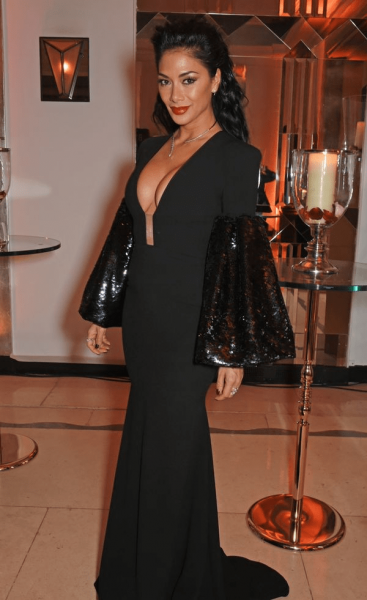 Photo credit: Daily Mirror
This was a unique kind of appearance as of her past records. The gown she flaunted was really cool.
This actress was on the spot displaying off her plenty cleavage. She posed for the pictures inside a hotel named, Claridge's Hotel where the event BOVET 1822 Brilliant is Beautiful Gala benefitting Artists for Peace and Justice's Global Education Fund for Woman and Girls was being hosted.
This beauty came up to the event with gentle makeup and a red glossy lipstick on her lips. Her hair was dark and she appeared like a fish, as her black gown has the fish-tail ending.
The diamond choker she wore was stunning too.
She was not only the one who charmed the night with her sexy look – Liz Hurley was also the center of attraction.
This 52 year old actress embodied herself with a lacy gown. Exposing large portion of her cleavage, the blouse was lacy with a gown below it and then again, a fish-tail in form of black lace.
A pair of black clunky shoes stunned her looks. Her eye makeup was dominant with simple face makeup.
Lice and Nicole were joined together by the group of celebrities in the gala, including Heather Mills, and models Petra Nemcova, Arizona Muse., Sarah Ferguson, Duchess of York.
This is not for the first time that Nicole was seen on charity events. In 2016, Nicole, X Factor judge, was seen on the sporty look for the bash, that raises money for children suffering from cardiac disease.
There is no doubt that Nicole Scherzinger wears a jaw-dropping dress in charity bash and every other events. She is an X Factor judge. X factor is a Music Series, the famous UK based Television series, that aims to find new music talent. All eyes are fixed on her fabulous dress and Nicole herself.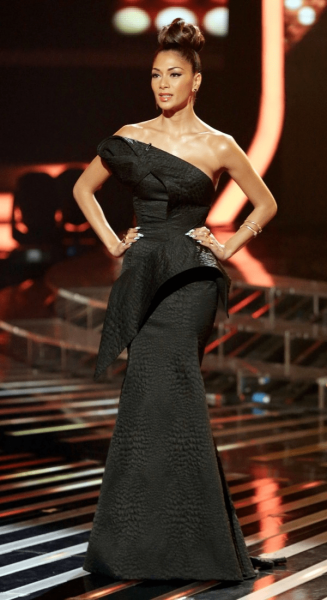 Photo credit: The Huffington Post UK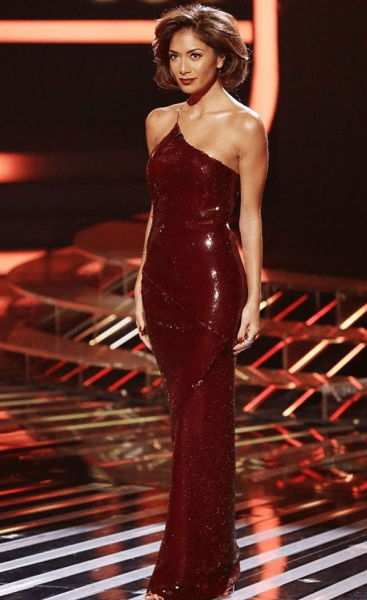 Photo credit: Daily Mail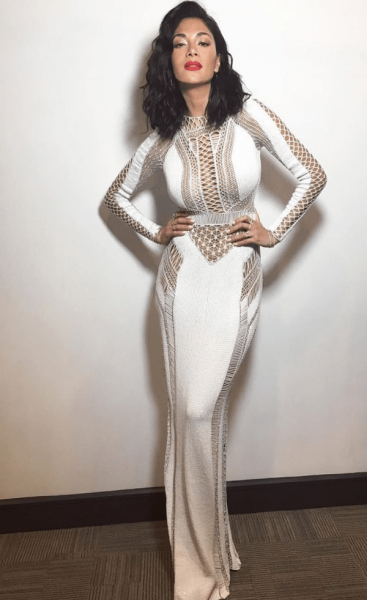 Photo credit:Shop beo
These are just few, She is a fashion queen and is known for her styling sense.