The Rehab Addict's host Nicole Curtis has two children named Ethan and  Harper with her Ex-boyfriends Steve Cimini and Shane Maguire. Curtis and her baby fathers are constantly fighting for the custody of their children.
Nicole gave birth to her first son Ethan (b.1997) with ex-boyfriend, Steve Cimini and second son Harper (b.2015) with another ex-boyfriend, Shane Maguire. Her elder son Ethan had left at the age of 15 and she is now living with her younger son Harper with the custody case pending.
Affairs With Boyfriends
The 42 years old, Nicole started dating her first boyfriend Steve Cimini in college. Their relationship was so strong that she had her first child before completing her graduation. However, the rumor of their wedding also flew for some time but Nicole never talked anything about her marriage.
Despite being troubled by her first relationship, Nicole decided to date a Minnesota-based businessman, Shane Maguire. But her relationship with Shane also didn't last long. It is said that the reason for their breakup was the second pregnancy of Nicole. As per People, The couple was afraid of being judged by people to give birth at the age of 38. Hence, Nicole decided to hide the news of her pregnancy from the media.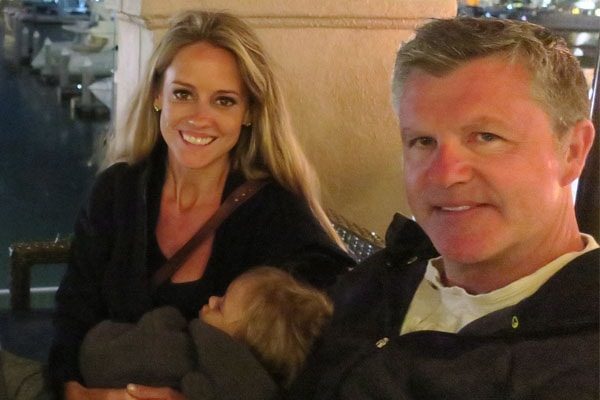 Nicole and Ex-boyfriend Shane with younger son Harper.
Image source: Pinterest
The American TV Host had a very hard relationship with both of her boyfriends. She wasn't able to continue with both of them until marriage. However, she got kids from both of them for whom she suffered a lot.
Fighting with Family for Kids
Nicole had two sons named Ethan and Harper with both of her boyfriends. Moreover, she had to fight to get the custody of children for so long. Still, the case of custody of her younger is not solved yet.
As per reports of The Detroit News, Steve Cimini was in prison while Nicole was giving birth to their first baby. However, Nicole tried to hide about the imprisonment of Steve. The couple split, very soon after Steve came out of prison.
Nicole battled 15 years in order to get the custody of her son Ethan. Despite such struggles of Nicole, her son left her in 2015 and moved to his Father in California. The reason for leaving the home of Ethan was his continuous dispute with mom for incomplete assignment and restriction on phone and the use of social media platforms.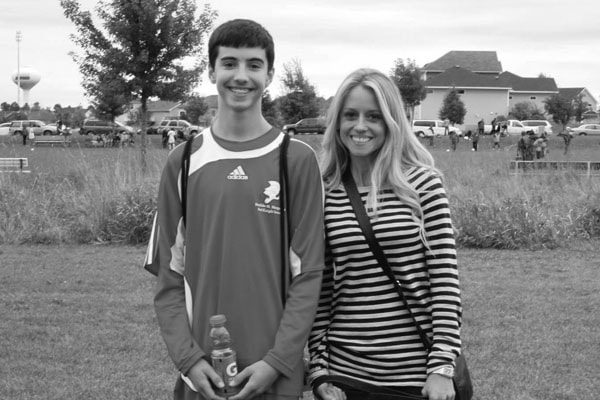 Nicole Curtis and her Elder Son Ethan having quality time together.
Image source: Pinterest 
The Struggling mother, Nicole also had to fight for the custody of her younger son. She was accused of hiding son Harper from his father and denying his parenting time.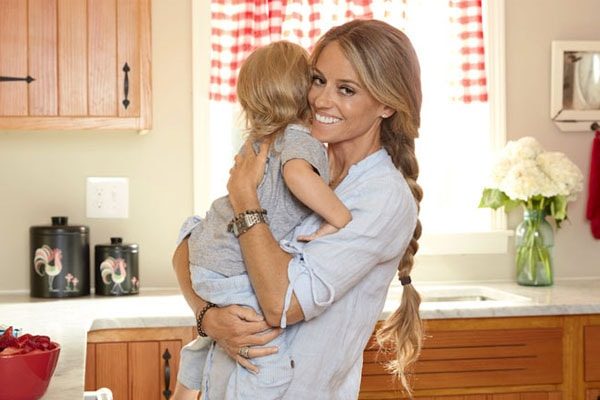 Nicole Curtis posing with her Younger son Ethan. Image Source: PeopleTV
The mother of two, Nicole had to fight a lot for her kids. She didn't get any support from her family members while claiming for the custody of children. Even her mom assumed her wrong for giving birth to kids before marriage.
Recently Nicole has published a book named Better Than New, where she explained about her children, relationship and career. The book gained popularity very soon and became USA today and A New York Times bestseller.
SuperbHub for News and Entertainment