Speculations are growing that Megatron singer Nicki Minaj's husband-to-be is none other than her boyfriend, Kenneth Petty. Nicki and Kenneth have been in a romantic relationship since December 2018. Now, the couple is all ready to get married. The bride and the bridegroom are excited to hear the pastor say, "I now proclaim you husband and wife" at their wedding.
The world already knows Nicki Minaj's relationship with her partner Kenneth. The duo is quite open about their romance on Instagram, where they initially made their love for each other official.
Nicki, whose net worth is an estimated $85 million according to Wealthy Gorilla, is now set to exchange marriage vows with her soulmate Kenneth. On another note, Nicki's past boyfriends include rapper Nas, Meek Mill, and Safaree Samuel. With Kenneth, she has finally picked her prince charming and the perfect candidate to be her life partner.
Nicki Minaj's Boyfriend Kenneth Petty Is A Sex Offender
Many fans showed surprise to learn about Nicki Minaj's possible marriage with Kenneth Petty. Looking back at Kenneth's past, he has a rape conviction on his record back in 1995, when he was 16 years old. His victim was also 16. Kenneth reportedly used a sharp object to threaten his victim for sex. After that, Kenneth spent four years in a New York prison. Despite all that, in Nicki's heart, Kenneth is a perfect soulmate for her!
After living a crime-free life for some time, Kenneth went on to commit another crime, this time a murder. He shot a man in broad daylight and went to prison for seven years. He became a free man in 2013. Surely, Nicki's fans are afraid that Kenneth might be the wrong choice for a husband.
View this post on Instagram
However, Nicki is reportedly happy with her decision to marry a man with a criminal past. She believes that Kenneth has been "rehabilitated" after being in prison and that he's no longer a danger to society.
Kenneth Petty Is Nicki Minaj's Childhood Sweetheart
Not many know that Nicki Minaj didn't just date a boyfriend with a criminal record just out of the blue. Kenneth, as it turns out, knows his girlfriend and soon-to-be wife Nicki since his childhood days. After dating for a few months, the old pals have reconnected on an emotional level. Now that they have obtained their marriage license, they can finally marry each other in a lavish ceremony!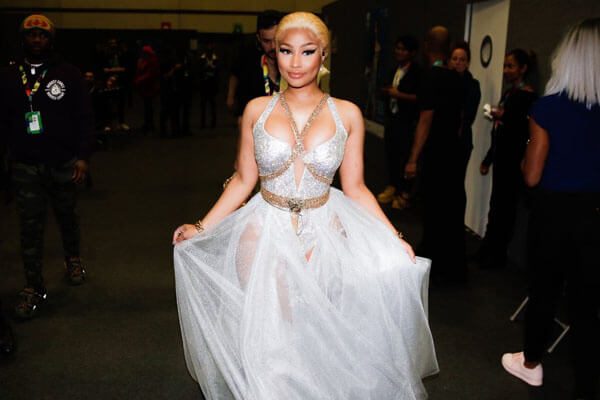 On her wedding day, Nicki Minaj will surely look beautiful in her wedding attire. Image Source: Nicki's Twitter.
Nicki knows her future husband well enough to trust him. Although his police record as a sex offender and killer will never go away, Nicki feels that Kenneth is a good man at heart. She is also not with him for publicity or because he's charming and dangerous.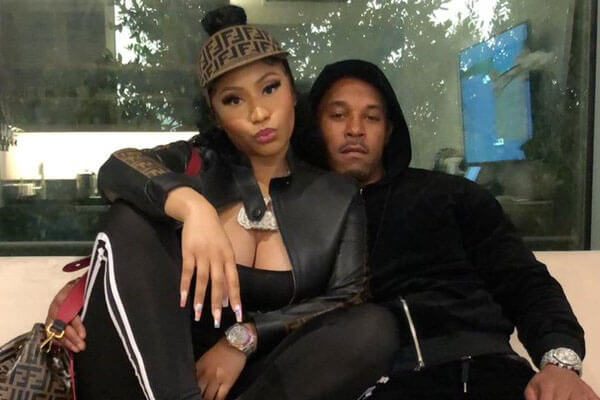 Nicki Minaj has a loving relationship with her boyfriend and future husband, Kenneth. Image Source: Nicki's Instagram.
Further, Nicki reveals that she has done the "deed" with Kenneth in the past. The couple had been friends even before Nicki's wealth and fame skyrocketed. Undoubtedly, the lovebirds seem like perfect partners in crime.
Kenneth Petty: 6 Fast Facts
His height is 5 ft 11 inches
Has tattooed Nicki's first name, "Onika" on his neck
Is a high school dropout
Born on 

April

 7, 1978, in New York
He works in the music industry, goes by his stage name "Zoo"
Is a father of five children born to his respective baby mamas
For more News, Biography, and Entertainment keep in touch with us on SupebHub.