"Battlestar Galactica" actress Nicki Clyne tied her knot with "Smallville" star Allison Mack in February 2017. It is rumored that sex cult leader Allison Mack exchanged vows with the former actress of NXIVM Nicki Clyne to keep her in the USA.
Nicki Clyne is a Canadian actress whereas her partner Allison Mack is an American actress. It is not straightforward when and under what conditions Nicki and Allison met. But it's said that Clyne played a small role as a waitress on "Smallville" where Mack was in a lead role.
Nicki Clyne's Marriage with Allison Mack
By 2007, Nicki Clyne and Allison Mack began working together in NXIVM's operations in Vancouver. As the duo continued in the company, they became close friends. They lived together in the same townhouse in Raniere. Later, they married in February 2017.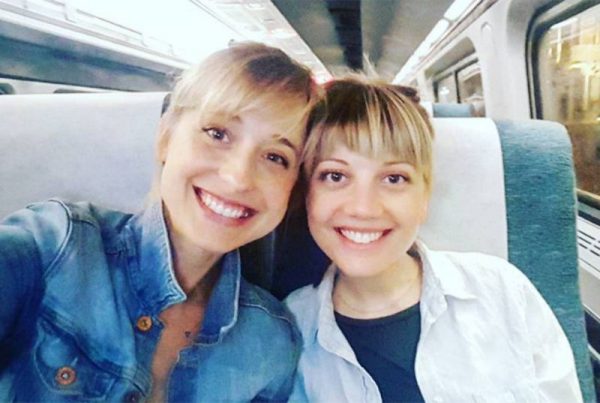 TV series Stars Nicki Clyne and Allison Mack tied their knot for the immigration of Canadian Clyne to the United States. Photo Source: Yahoo
Some sources inside NXIVM said that Mack tied her knot with Clyne to bring her in the USA. As Clyne is a Canadian citizen, she had difficulties fulfilling visa obligations. According to sources, India Oxenberg, daughter of Dynasty TV Star Catherine Oxenberg witnessed the marriage.
Moreover, the NXIVM's group leader Keith Raniere arranged the marriage of Mack and Clyne. Keith Raniere is also the co-founder of NXIVM who faces sex crimes charges along with Allison Mack.
Facts about Allison Mack
Allison Mack is a green card holder and an American actress famous for her role as Chloe Sullivan on WB/CW series Smallville. Her TV series credit goes to the FX series' Wilfred where she plays a role of Amanda.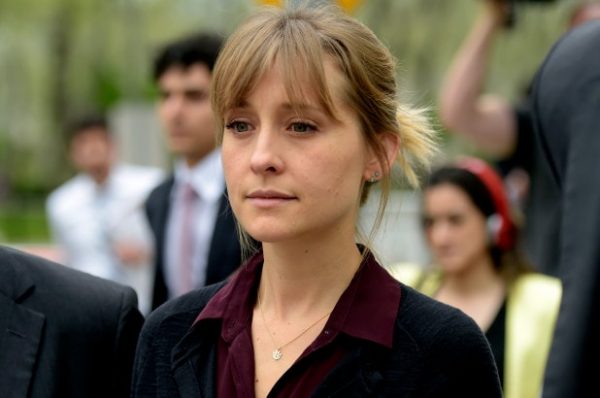 Allison Mack is an accused leader of the upstate cult Nxivm.
Image Credit: Page Six
Some other interesting facts of the partner of Nicki Clyne, Allison Mack are;
---
Allison Mack was born on 29th July 1982 which makes her 36 years old in 2018.
She was born to parents Jonathan, an opera singer and Mindy Mack.
Mack has two siblings, a brother named Shannon and a sister Robyn.
FBI arrested the NXIVM member Mack on April 20, 2018, on charges of sex trafficking.
Currently, in 2018, Allison Mack is one of the group leaders of NXIVM multi-company.


---
Visit SuperbHub for other Celebrity News and Entertainment.