Nick Robinson is a handsome emerging actor known for the starring 'Jurassic World' with Bryce Dallas Howard. Till date, he has starred in numerous memorable TV series and movies that earned him a great deal of attention. He was even nominated for the Best Young Actor at the young Entertainer Awards in 2015.
With his charming smirk in all the TV series and movies, he has grabbed the attention of thousands of people around the world. Along with his popularity, his fans are eager to know more about his professional as well as personal life. Here are some interesting facts that you may not know about the handsome hunk, Nick Robinson.
1. Nick Robinson is 23 years old in 2018
The 'Love Simon' movie star Nick Robinson was born on 22nd March 1995. Born to mother Denise Podnar and Father Michael Robinson in Washington, Robinson reached 23 years old in 2018.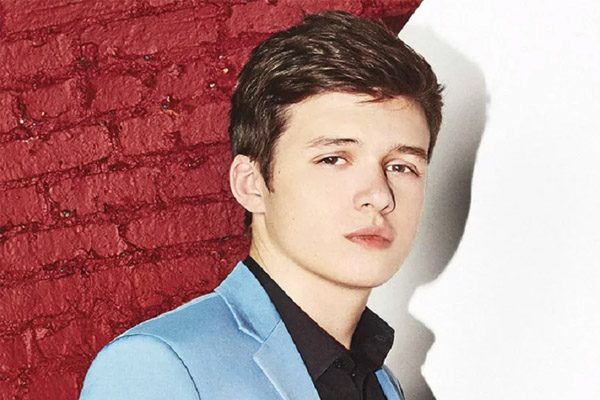 Nick Robinson reached 23 years in 2018. Image: Hollywood Reporter
2. He did his professional acting debut at age 11
Nick Robinson performed a short role in Charles Dickens' play 'A Christmas Carol' at the young age of 11. Moreover, he also played in the musical 'Mame' in the same year earning some money. However, Robinson began acting at age 9.
3. Nick Robinson's Net Worth is around $4 million
In a young age of 23 years old,  Robinson has already amassed millions of dollars in his bank account. Nick Robinson's net worth is estimated to $4 million. And all the credits goes to his dedication in the acting field.
4. Nick Robinson is not a gay
Robinson played the role of a closeted gay student named Simon Spier in the movie 'Love Simon.' His role in the movie made his fan to have a misconception that he might be gay. But in an interview with Ellen DeGeneres, he cleared that he is, in fact, straight.

5. Nick Robinson is still single
Is Nick Robinson in a relationship? Probably, this question might be in every girls' mind who are desperate to date him. The happy news is Nick Robinson is still single. Yes, there are rumors swirling in the media that he is dating Chloe Moretz. But there is no point on it as no one could confirm it yet.
6. Robinson has really a large family
Nick Robinson is the oldest son of his parents. He has five younger siblings. Also, he is the half-brother of his father's two kids from his previous marriage.
7. He is active in Instagram and Twitter
The Ben Parish of 2016's movie '5th Wave' Nick is active in Instagram and Twitter. He uses Instagram and Twitter with the name @therealnickrobinson and @nickyrobo respectively.
8. Robinson was chosen for 'The Fault in Our Stars'
Initially, Nick Robinson was considered to enact the role of Augustus Waters in the movie 'The Fault in Our Stars.' But later the role was ultimately awarded to Ansel Elgort.
9. He is 186 cm tall
Nick Robinson has an impressive height of 6 feet and 1 inch. Similarly, he has a fit body with a weight of 61kg/134 lbs.
10. Robinson had three nominations on his name
Nick Robinson was nominated for three awards. But he failed to win any of them. His nominations includes;
Phoenix Film Critics Award in 2013
Young Leading Actor at the Young Entertainer Awards in 2015
Teen Choice Awards in 2017
11. He loves riding motorbikes
Nick has a great passion for mountain motorbikes. He owns a Yamaha motorbike.
View this post on Instagram
12. Nick loves hanging out with Hot Celebs
The emerging Hollywood Star Nick Robinson is not a shining star yet. But he loves hanging out with hot celebs. Robinson is seen hanging out with celebrities like Colton Hayes and Brenton Thwaites in red carpet events.
Visit SuperbHub for other Celebrity Entertainment.