TV series Pretty Little Liars star Nia Peeples married four times in her life. Unfortunately, Nia Peeples' marriage with all the four husbands; Guy Ecker, Howard Hewett, Lauro Chartrand, and Sam George didn't last long. Currently single, Peeples is a mother of two kids; Christopher Hewett with Howard Hewett and Sienna Noelle with Lauro Chartrand.
Nia Peeples' first marriage was with actor Guy Ecker. After divorcing Ecker, Nia tied her knot with singer-songwriter, Howard Hewett. Peeples' marital relationship with Hewett too ended in divorce, as did her third weddings to Lauro Chartrand and Sam George respectively.
Nia Peeples' Marriage, divorce
The successful American actress Nia Peeples tied her knot with a Brazillian American actor Guy Ecker in 1984 for the first time. However, their happy married life did not last long. The pair separated officially after two years in 1986.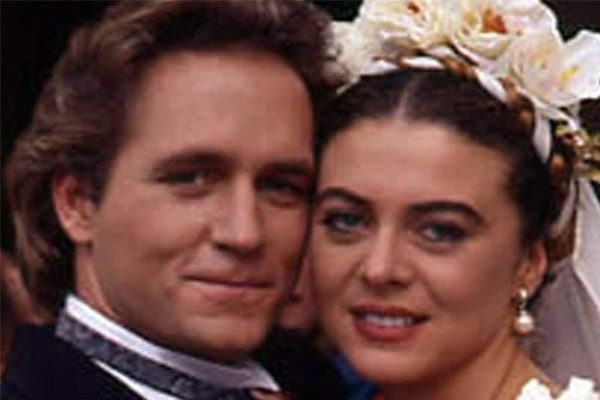 Nia Peeples married Guy Eckers on 1984 and parted away officially on 1986. Photo Source: Nueva Mujer
Right after the divorce with the first husband, Peeples began dating singer-songwriter, Howard Hewett. After being in a passionate relationship for some period, the duo wedded in 1989. The second marriage of Peeples with Hewett too ended with a divorce after four years in 1993.
Some years after the ending of the second wedding, Peeples fell in love with American director/producer Lauro Chartrand. After dating for some duration, Peeples, and Chartrand pronounced each other as husband and wife in 1997. With no surprise, Peeples separated with her third husband too in 1998. However, they officially divorced in 2004.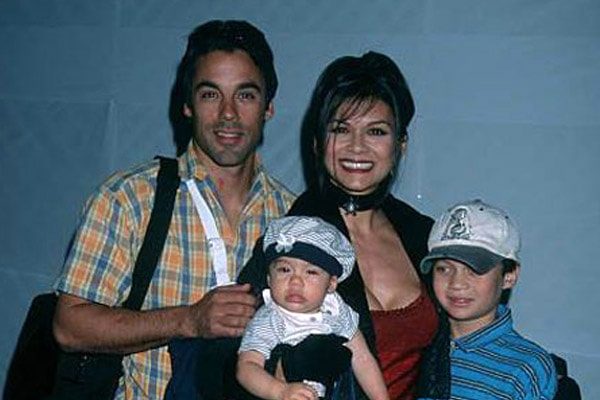 Lauro Chartrand was in a marital relationship with Nia Peeples from 1997 to 2004. Image Credit: Getty Images
After divorce with Chartrand, Nia moved on with Sam George who later became her fourth husband on 31st August 2007. Nia Peeples could not protect her fourth marriage as well. Some days before their eighth wedding anniversary, Peeples filed for a divorce with George on August 2015. The divorce got finalized at the end of 2015.
Nia Peeple's Children
Four times married and divorced Nia Peeples is a mother of two kids from her estranged husbands; Howard Hewett and Lauro Chartrand.
On union with Howard Hewett, Nia Peeples welcomed her first child; a son Christopher Hewett in 1990. After parting ways with Howard, their son stayed with Peeples. However, all the expenses for raising Christopher was borne by both Peeples and Hewett.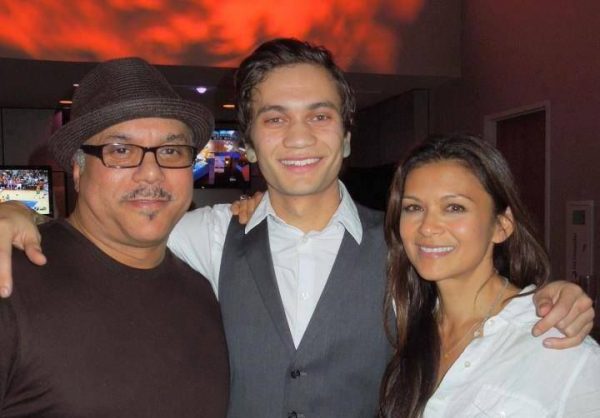 Nia Peeples and Howard Hewett's son together; Christopher Hewett is a grown-up guy in 2018. Photo Source: Da Professor's Lounge
Moreover, Peeples is also a mother of a daughter; Sienna Noelle with Lauro Chartrand. Her daughter was born in 1998. Peeples did not have any children with her first and fourth husband, Guy Ecker and Sam George.
Visit SuperbHub for other Celebrity Entertainment.