Johnny Gargano, an American wrestler of WWE, has a Net worth of $3 million. Gargano made his wrestling debut back in 2005 and is currently wrestling for developmental brach NXT of WWE.  Moreover, the wrestler is recognized by various stage names: The Bee's Knees, The Cats Pajamas, Jony Boy and The Whole Shebang. 
The Bee's Knees is from Cleveland, Ohio, where he started wrestling. He decided to be a wrestler since his early age and joined CAPW's Wrestling School when he was in St Edward High School. Further, Johnny started training at the Cleveland All Training Centre under the supervision of Josh Prohibition and J.T lightning.
Johnny Gargano's Net Worth And Salary From WWE
Johnny Gargano, The Bee's Knees Net Worth is around $3 million. The average salary of WWE wrestler is $500,000 per year. The wrestler signed with WWE in 2016.
Gargano earned the Net worth of $3 million from his wrestling career. The wrestler entered into the world of wrestling in 2005 from Cleveland All-Pro Wrestling. Later in 2006, Johnny won the CAPW Junior Heavyweight Championship defeating M-Dogg 20, Zach Gowen and Josh Prohibition.
Johnny Gargano Contracts And Earnings
WWE wrestler Gargano's main source of earning is from his wrestling career and other Promotional events of WWE. The wrestler was previously associated with various wrestling promotion teams and companies.
Before joining WWE, he was working for Pro wrestling Ohio/Prime wrestling (2007-2013), Chikara for three years(2008, 2009-2010, Dragan Gate USA and Evolve(2009-2016), Dragon Gate(2011-2012) and Pro Wrestling Guerrilla. Moreover, Gargano was in NXT in 2015 just before making the contract with WWE(2016).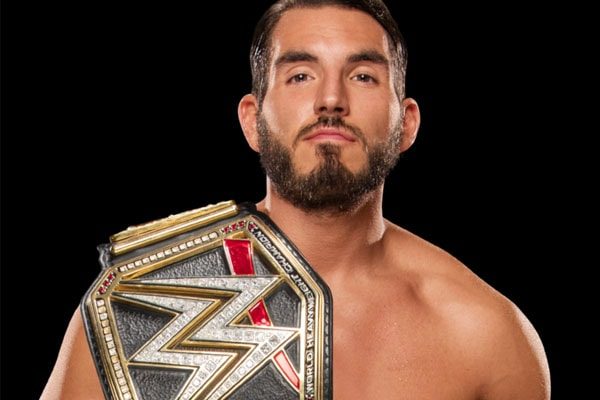 Johnny Gargano has Signed with WWE in 2016. Image Source-DeviantArt
Besides wrestling, Gargano is also an actor famed for movies like NXT Takeover: Chicago(2017), WWE NXT (2010), Cruiserweight Classic: CWC and CHIKARA King of trios 2016 Night I &II. In this way, Johnny earns a lot from his wrestling and acting career.
SuperbHub for more celebrity News and Entertainment.