Angolan businesswoman, Isabel dos Santos is a businesswoman and Africa's richest woman. The Net worth of Africa's billionaire is an astounding $2.3 billion as of 2018.
She is the eldest child of Angola's longtime former President José Eduardo dos Santos who stepped down in fall 2017. José made Isabel the head of Sonangol, Angola's state oil firm.
Isabel considers herself an independent businesswoman and private investor representing solely her own interest.
Isabel Dos Santos Net Worth and Earnings
The 42-year-old Isabel lives a luxury life and is one of the richest and women, according to Forbes 2018. She is the beneficiary of the diamond trade in Angola.
The wealthy Isabel was always involved in investments and started by opening a restaurant called Miami Beach. Eventually, she became the board member of a number of companies and owns huge stakes.
Likewise, Isabel owns shares in various banks worth millions. She owns 19.5% share in one of the biggest banks in Portugal, Banco BPI. Likewise, She also owns 25% stake in Banco BIC with a value of more than $160 million. Moreover, Santos has a 28.8% share of the biggest cable TV service provider.
Besides that, she has a 25% share in one of the biggest mobile phone networks in the country, Unitel. Isabel earns billions just from the company.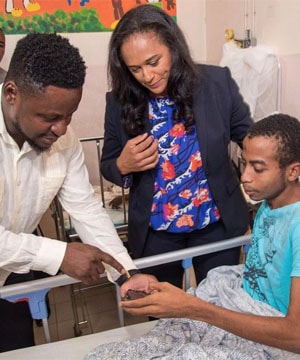 Isabel dos Santos has donated millions to hospitals and firms.
Image source: Isabel dos Santos/Instagram
Isabel is the only African to have made it to the Forbes magazine's ranking of top 100 women for this year. Santos' business interest is in the field of finance and investment.
Besides that, she owns luxurious mansions and a $35000000 Yacht Hayken. Also, she donated 12 million to the David Bernardino Pediatric Hospital.
Dating and Relationships
The rich businesswoman and her husband, Sindika Dokolo married in the year 2002. The fairytale marriage was a multi-million affair. According to the reports, the auspicious ceremony cost the pair more than $4 million.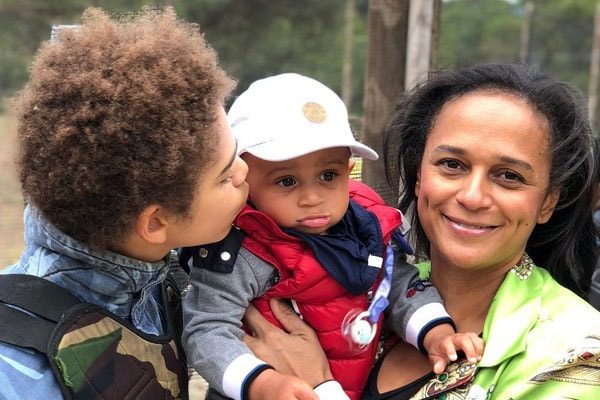 Isabel dos Santos and husband, Sindika Dokolo have three children.
Image source: Isabel dos Santos/ Instagram
Husband, Sindika owns one of the most important contemporary African art collections and is the late son of millionaire Augustus Dokolo. Likewise, the couple is blessed with three beautiful children.
However, in the past month, General João Lourenço has annulled the four egregious contracts. She is threatening to sue the Angolan state. Moreover, Isabel's fortune is about to tumble like a house of cards.
SuperbHub for News and Entertainment.