One of an American billionaire businessman, Donald Friese is the chief executive (CEO) and former owner of C.R. Laurence company. Donald Friese net worth is estimated to be around $1.2 billion.
He is the successful businessman and reputed person, who raised his company to worth billions. Well, let us have a look at Donald Friese net worth and earning from the company.
Donald Friese Net Worth
Top businessman, Donald Friese net worth is estimated to be $1.2 billion, which is awesome.
Well, Donald Friese is a Forbes listed businessman, who has earned millions of dollars from his C.R. Laurence company.
Friese is the CEO of C.R Laurence. The Vernon company manufactures and distributes tools and parts used by glazing companies.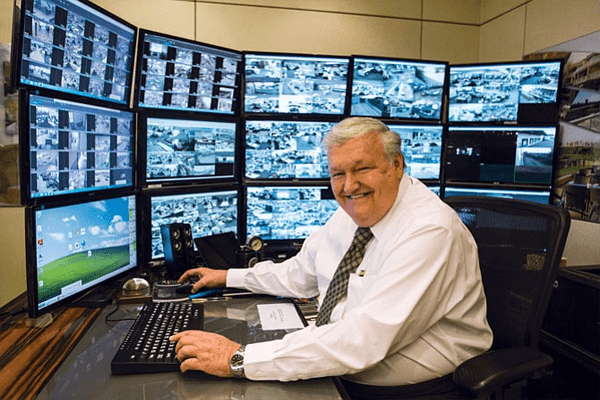 Caption: Donald Friese in C.R. Laurence company.
Image source: Los Angeles Business Journals
Friese source of income is usually from his professional career as a businessman.
He began his journey of a successful businessman when he moved to California with just $125 and landed in the warehouse of C.R. Laurence, a small distributor of suppliers.
Also See: Donald Friese Jr. Biography
C.R. Laurence Company
Forbes listed Billionaire, Donald began his career by serving C.R. Laurence company as an entry-level. He started earning $2.50 per hour.
After his good contribution to the company, the owner of the company, Bernie Harris, offered him to buy a stake in the company. Later, he bought a 10% stake in the company for about $10,000.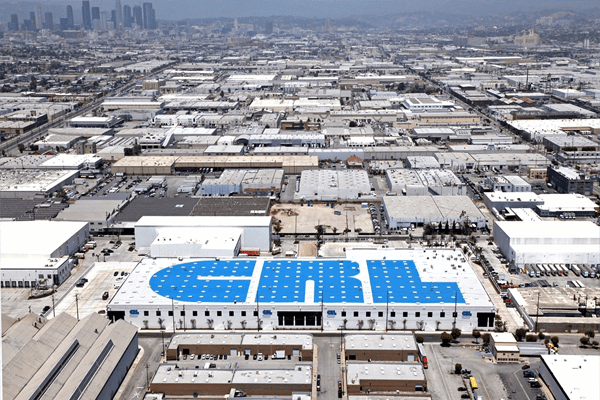 One of C.R. Laurence's manufacturing plants in Vernon.
Image source: Los Angeles Times
The C.R. company was once a small company acquired by other companies but later became the U.S.'s largest glazing industry suppliers when Donald became the owner of the company.
When Donald joined the company, it had $240,000 in annual sales, but in 2015, the annual sales topped $570 million.
Donald is the great mind businessman, who slowly increased his investment and bought Harris out of the company when he retired about 20 years ago.
His company leads the top business in the USA, as the company was on track for annual sales $570 million in 2015.
Moreover, the C.R. Company has located in 40 different places including outposts in Germany, Australia, Denmark and Canada.
He has also manufactured more than 65,000 products for the glass industry by 2015.
[youtube https://www.youtube.com/watch?v=pxJKM7z5LXg] when he turned into 73, Donald Friese sold his Los Angeles based company C.R., Laurence in August 2015 for $1.3 billion to his biggest customer named as Irish Conglomerate and gave two key employees $1 million bonuses.
When he sold the company, overall of 1.3 billion, he received $885 million after the tax of the company. Later, Donald owns the land underneath all CR Laurence facilities, a portfolio valued by a prospective buyer at $300 million.
However, the 76-years-old, Donald Friese remains the CEO of the C.R. Laurence company.
Car and House
After his retirement from his company, Friese makes one big splurge purchase, as he bought a house of $16 million gateway home in Malibu. He bought the house as her loving wife always wanted one.
The couple and their children mostly spend their weekend in the Malibu House.
Though Friese had bought a house in Malibu the couple and their children are staying in a Chatsworth, California, US. The cost of the house is around millions of dollars, as it is too big and beautiful.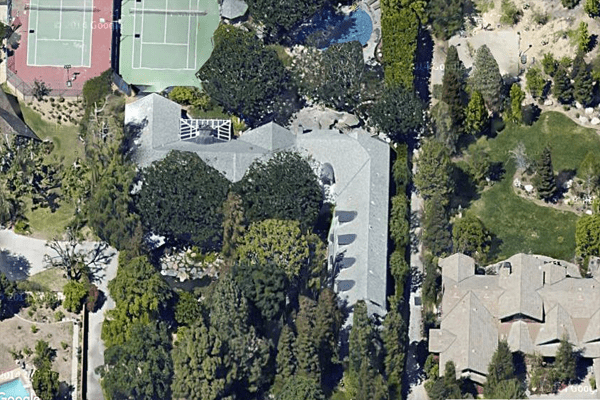 Donald Friese Chatsworth, California house.
Image Src: Virtual Globe Trotting
He also has a car that cost around thousands of dollars, which is calculated to Donald Friese net worth.
His Son Donald Friese Jr. is heir to his fortune. Donald Jr. once dated reality tv  star Brandi Glanville.
Keep updated with SuperbHub, regarding Celebrities Entertainment and Biography.