Cornell Iral Haynes Jr., aka Nelly, is a famous rapper, singer and a songwriter. The versatile American singer, was accused of rape in the year 2017. However, Nelly's girlfriend Shantel is supporting the icon in the sexual assault case.
The renowned rapper, Nelly was taken into custody and had been investigated. The incident took place after his show at the Cliffs Pavilion in Essex. The victim was a fan of Nelly. According to Nelly's girlfriend, Shantel, she was with him when the incidents occurred.
Besides that, Nelly's girlfriend Shantel Jackson is not ready to accept the accusations and believes that the sexual assault allegations are false claims.
Nelly's Sexual Assault Case
The ex-boyfriend of Famous Ashanti, Nelly, was arrested in October of 2017 on suspicion of raping a woman. According to the sources, Nelly had raped Monique Greene on his bus tour in Washington state.
However, the prosecutors dropped the case after the alleged victim refused to cooperate. Eventually, Nelly was released without any charges after the second-degree rape arrest.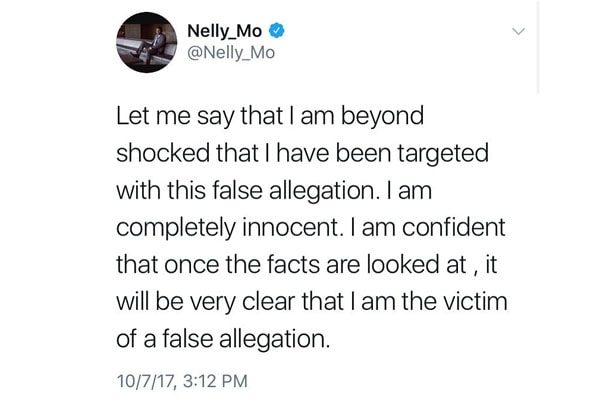 The famous Nelly was targeted with the allegation of rape in 20017.
Image source: Nelly/Instagram
Likewise, the Grammy-winning rapper has not just been accused by a single woman but more than two women. The testimonies of the women are in a civil lawsuit.
The identity of the women whom Nelly allegedly also sexually assaulted is a secret. However, the suit includes testimony from two separate incidents in the U.K.
Despite all the accusations, girlfriend Shantel is sticking with her loving boyfriend. The gorgeous Shantel insists that Nelly is not the sexual predator women are making him out to be. Moreover, Jackson claims that the assaults were false because she was allegedly there in the times and places with Nelly.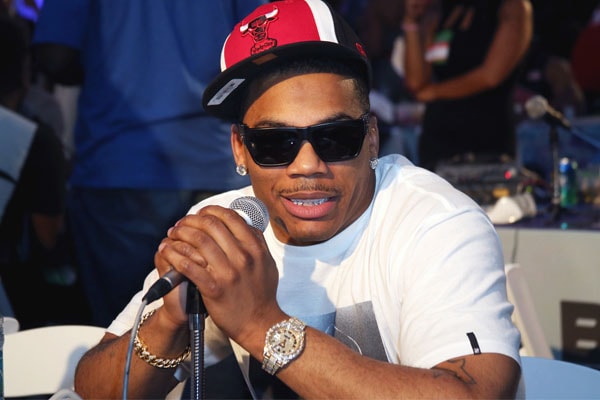 Nelly is still together with his long-term girlfriend, Shantel Jackson.
Image source: Nelly/Instagram
Furthermore, Shantel posts about their "faithful" relationship amidst his rape allegations on her Instagram. Moreover, according to attorney Scott Rosenblum, Nelly is the victim of a completely fabricated allegation.
SuperbHub for News and Entertainment.