Nats Getty's girlfriend Gigi Gorgeous told fans about her sexuality. She opens up saying that she is indeed a lesbian.
The girlfriend of Nats Getty, Gigi Gorgeous is a transgender model who not only is a YouTube star but also a television personality, an actress, and a glamour model.
As the model/actress had already created her name in the industry, she gained media attention when coming out as a transgender woman in 2013.
Gigi Gorgeous, about her Sexuality
The 26-year-old Nats Getty girlfriend told her fans about her sexuality. Gigi uploaded rather an emotional video.
Nats Getty's girlfriend, Gigi not only accepted that she was a lesbian but also encouraged people telling that it was okay to be confused on what they like and dislike.
Other's opinion and judgment really don't concern because it's your own choice to make and no one else's input matters.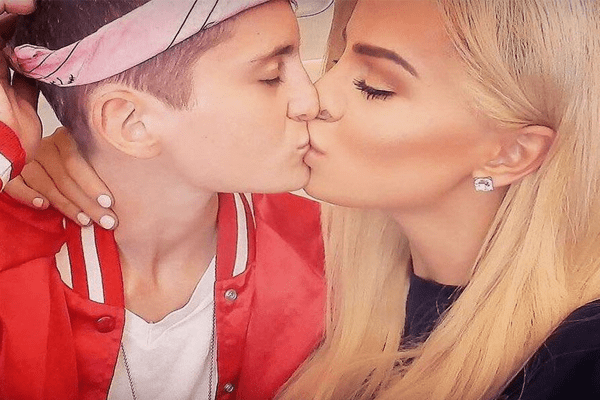 Nats Getty's Girlfriend turn Fiancee Gigi Gorgeous sharing a passionate kiss. Photo Source: Super Fame.
The YouTube star further added that she wants to let anyone out there questioning about their sexuality, or questioning what is normal or how they should feel or act, it is okay to feel that way.
All that the transgender model wants to show is that sexuality is fluid. It really won't matter if you spend years dating men, your mind can tend to change at any time.
Just like your past doesn't indicate your future, that goes for the dating too.
The best part was, Gigi felt confident saying that she was a lesbian and no one can tell her otherwise because it was her sexual identity.
It was not the first time that Gigi opened up about her sexuality. Before, Gigi announced that she was a gay man and after her transition, she even dated a guy named Cory Binney and later one she came out as a lesbian.
Nate Getty changed the status of Gigi Gorgeous from in a relationship to engaged in the most romantic way possible. Getty proposed to Gigi while on a trip to Paris.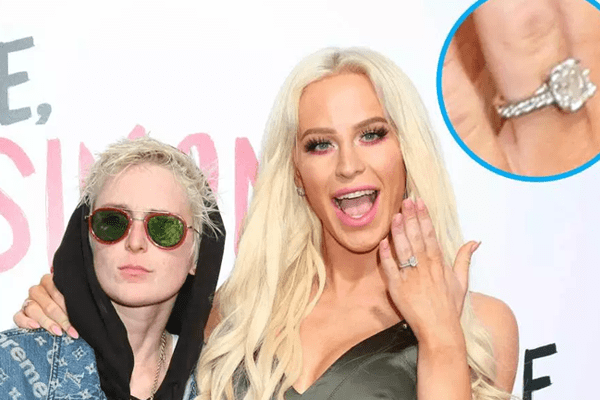 Nats Getty's girlfriend turn fiancee Gigi Gorgeous flaunting her engagement ring. Picture Source: The Blast. 
Nats Getty and his girlfriend turned fiancee Gigi Gorgeous started dating back in February of 2016.
Also Read: Who is Kassandra Clementi's boyfriend?
For more News and Entertainment follow SuperbHub.