Isn't it Romantic? is an upcoming romantic comedy starring Rebel Wilson as Natalie. The American-Australian satirical-fantasy-comedy will be released on 13 February 2019.
Script writers Erin Cardillo, Dana Fox, and Katie Silberman wrote the movie. Isn 't it Romantic? is directed by Todd Strauss-Schulson. The movie cast includes notable names like Priyanka Chopra, Liam Hemsworth, Adam Devine, and Jennifer Saunders. 
Isn 't it Romantic? Story-line
The movie revolves around an Australian woman Natalie. She is the protagonist of the story. Natalie is a simple average looking woman who is habituated to living a simple life. Natalie grew up with a concept that romance and comedy are fantasies.
Natalie's preconception regarding romance changes when she hits her head and loses her consciousness after thwarting a mugger at a subway station.  Natalie wakes up to find out that everything around her has changed. Even the bitter realities of her life had been altered as a fairytale.
Natalie is an architect in New York who works hard to get noticed at her job. She is not able to grab the preferred attention no matter how hard she tries. She is asked to deliver coffee and bagels than do her actual job. 
Just like a romantic-comedy, her life has a filter which makes everything appear perfect. The lifelong love cynic finds out that she is living in the "movie." Her reality changes into a romantic comedy. Soon, Natalie discovers that everything in her life goes according to the format of a romantic comedy movie. A series of incidents follow making her life more and more like a fairytale.
What Can We Expect From This Movie?
Isn 't it Romantic? has an incredibly talented cast. With professional actors like Rebel Wilson, Priyanka Chopra, and Liam Hemsworth the movie will surely be a box office hit.
View this post on Instagram
Rebel Wilson is an award-winning actress who is playing the role of the protagonist, Natalie. Rebel Wilson has appeared in blockbusters including Bargain!, Pitch Perfect and Bridesmaids.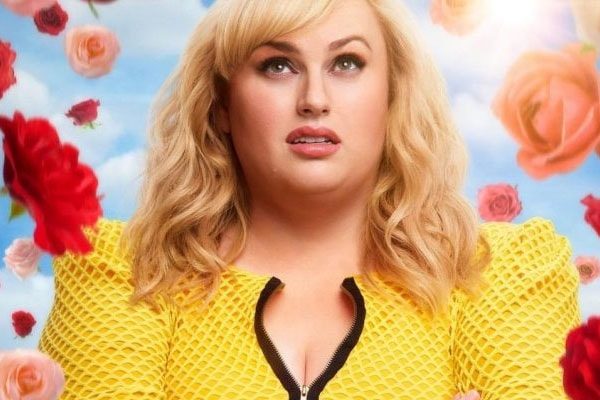 Rebel Wilson as Natalie in Isn 't it Romantic?. Image Source: IDB
Rebel Wilson's Bridesmaids grossed the total of $169,106,725 worldwide. Her performance as a lead actress will surely make a significant impact in the movie. 
With a fantastic director, the movie Isn 't it Romantic? has a beautiful portrayal. Todd Strauss-Schulson is an American director and writer, known for his work in The Final Girls (2015), A Very Harold & Kumar 3D Christmas (2011) and Untitled Todd Strauss-Schulson/Chris Galletta Project. We are sure that the movie meets our expectations.
For more News and Celebrity Entertainment visit SuperbHub.