Hillary Dixon Hall aka Hillary Beckford is the mother of Tyson Beckford, an American model, and actor. She gave birth to Tyson Beckford on 19th December 1970 in Rochester, New York with husband Lloyd Beckford.
Hillary Dixon's son Tyson Beckford is best known as a model of famous American Fashion Brand Ralph Lauren Polo. Also, he gained fame after hosting both seasons of the Bravo's show Make Me a Supermodel. Here are some more facts about Tyson Beckford's mother.
1. Hillary Dixon Hall is of Chinese- Jamaican Ethnicity
The mother of model Tyson Beckford Hillary Dixon Hall holds an American Nationality. However, she is of Chinese-Jamaican ethnicity. Her parents were from two different backgrounds, Jamaican and Chinese.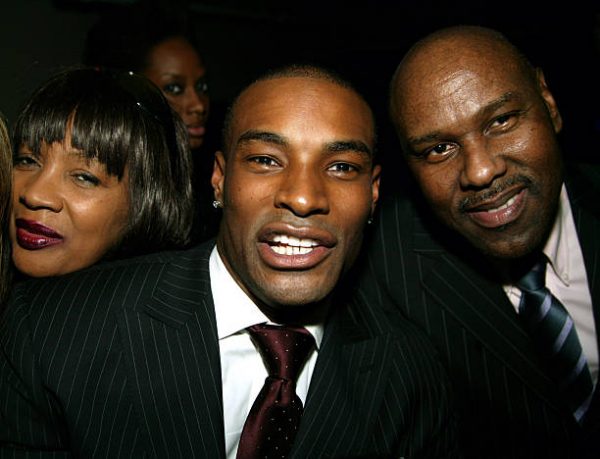 Hillary Dixon Hall, her son Tyson and husband Lloyd Beckford clicked a family photo in an event. Image Source: Getty Images
2. Hillary is married to Lloyd Beckford
Hillary Dixon Hall is in a marital relationship with Lloyd Beckford. Her husband Beckford is a Jamaican born of Panamanian nationality. He holds an Afro-Jamaican ethnicity.
The long-time couple Hall and Beckford had two sons; Tyson Beckford and Patrick Beckford. Patrick Beckford was killed at the age of 24 by street robbers who wanted his jewelry. Now, Tyson Beckford is the only son in their life.
3. She is a grandmother of Jordan Beckford
Hillary Dixon Hall aka Hillary Beckford is the grandmother of Tyson Beckford's son Jordan Beckford. Tyson Beckford welcomed his son Jordan in 1998 with ex-wife Berniece Julien. The Beckford family has not shared any photos of Jordan yet.
4. Chris Brown threatened her son Tyson back in 2015
On 23rd May of 2015, Chris Brown's ex-girlfriend Karrueche Tran posted a photo with Tyson Beckford on her Instagram Page. Although Chris Brown was already separated with Tran, he could not resist her with another guy. So he threatened Tyson in public via his Twitter page. But the tweet is no more available at the moment.
Chris Brown shared a tweet back in 2015 getting angry with Tyson Beckford for clicking a selfie with his ex-partner.
5. Hillary gives rare appearance in public with his son and husband
Hillary Beckford prefers to stay away from the limelight. Due to this, her photos are quite rare in the media. Although Hillary does not appear much in the media, she was once captured with her son and husband in an event.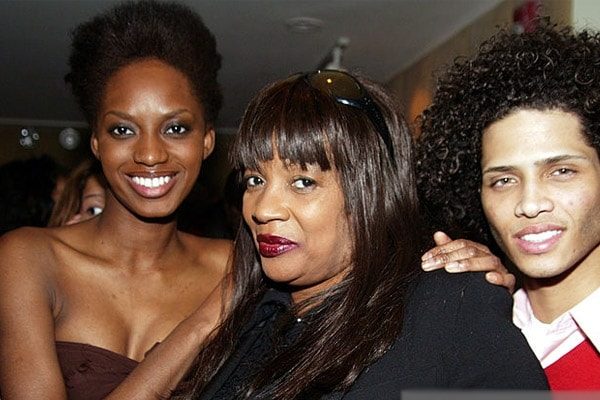 Tyson Beckford's mother Hillary Beckford (middle) clicked a photo with the guests in Olympus Fashion Week 2005. Photo Source: Getty Images
Hillary Beckford attended Olympus Fashion Week Fall 2005 with her husband and son. She clicked some photos with the guests present in the event.
Visit SuperbHub for other Celebrity News and Entertainment.