Miranda May Kerr, professionally renowned as Miranda Kerr, is the first Australian to become one of Victoria's Secret Angels. The blue-eyed beauty has transformed herself from a model to a business mogul. Furthermore, Miranda Kerr's net worth has hiked to a whopping $45 million through her modeling career and business approach.
Want to know more about how a Victoria's Secret Angel became a prominent businesswoman? Stay until the end of this article to find out.
What Is Miranda Kerr's Net Worth?
It might sound like an exaggeration, but the gorgeous model, Miranda Kerr's net worth, has racked up to $45 million since her career initiative. It is not common to have both beauty and brain together but this Victoria's Secret model seems to have it all. Before pursuing her career as a model, she studied psychology and nutrition. Likewise, at the young age of 13, she had won the Dolly and Impulse model competition in 1997.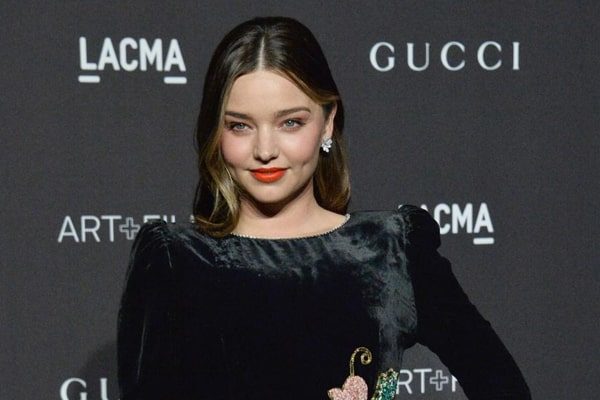 Miranda Kerr's wealth is pretty impressive. Image Source: Jim Ruymen/UPI.
After Kerr moved to N.Y., she signed with NEXT Model Management, who had an average salary for a model at $45,270 per year. This shows that Miranda Kerr's bank balance was nothing like a desert since the very start of her career. She achieved a milestone through this agency alone.
During Kerr's time in the agency, she managed to appear on runways for dozens of international brands such as Baby Phat, Levi's, L.A.M.B., etc. She also secured ads in several magazines, including "Harper's Bazaar." Miranda managed to grab Vogue's attention and appeared in the pages of it in her native country.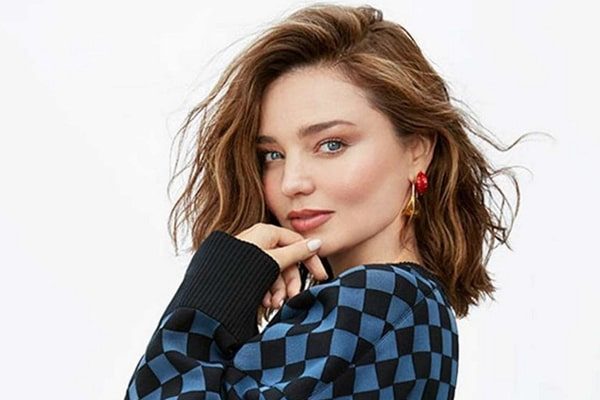 Miranda Kerr earned success pretty smoothly. Image Source: Pinterest. 
Furthermore, Miranda modeled on the finale of "Project Runway" in 2006 and became the face of Maybelline New York cosmetics. All of this hard work allowed for Miranda Kerr's net worth to hike to the top. She further hit more milestones as she grew bigger in the modeling industry.
Miranda Kerr, World's Highest-Paid Model
Miranda Kerr began to shine as she landed on Victoria's Secret Angel in 2007, becoming the first Aussie amongst the crowd of American fairies. According to Showbiz Cheatsheet, Victoria's Secret models take home anywhere between $100,000 to $1,000,000 a year.
Therefore, it is more likely that Kerr's fortune was immensely contributed by her modeling days as a Victoria's Secret Angel. Furthermore, according to Business Insider, Miranda Kerr was ranked as the third highest-paid model in the world in 2014.
According to the site, Miranda managed to secure the title as her earning was a staggering amount of $7 million a year. Kerr's riches were attributed to her contracts with multi-national brands such as Wonderbra, Mango, Shopstyle US, Reebok, and Swarovski.
Miranda Kerr's Skincare Brand, KORA Organics
Apart from her modeling career, Kerr was also the face of David Jones department stores from 2008 to 2013. Moreover, she has her own skincare brand, KORA Organics. It was launched in 2009 through the Australia department store, David Jones. Since then, the skincare product has expanded to over 200 retailers across Australia.
View this post on Instagram
Some of Miranda Kerr's skincare products are listed below, along with their respective prices.
Turmeric Brightening and Exfoliating Mask: $39.07
Glow Face Balm: $20.16
Noni Glow Face Oil: $52.30
Bright Vitamin C Serum: $54.19

Noni Night A.H.A. Resurfacing Serum: $57.97

Rose Quartz Heart Facial Sculptor: $47.89

Noni Glow Body Oil: $50.41

Get the Noni Glow: $44.07

Noni Glow Face Oil: $72.46
Enriched Body Lotion: $44.11
As of today, the former Victoria's Secret Angel's product, KORA, has spread its wings to an extensive range. The company has contributed to Kerr's net worth a ton, making her the owner of multi-million dollars.
Is Miranda Kerr's Husband a Billionaire?
The gorgeous, Miranda Kerr is married to the Snapchat co-founder/C.E.O.,  Evan Spiegel. The power couple began dating in 2015 and shared their vows in 2017 in an intimate ceremony surrounded by friends and families. Kerr's husband,  Evan Spiegel's net worth is 2.6 billion USD being one of the youngest billionaires in the world.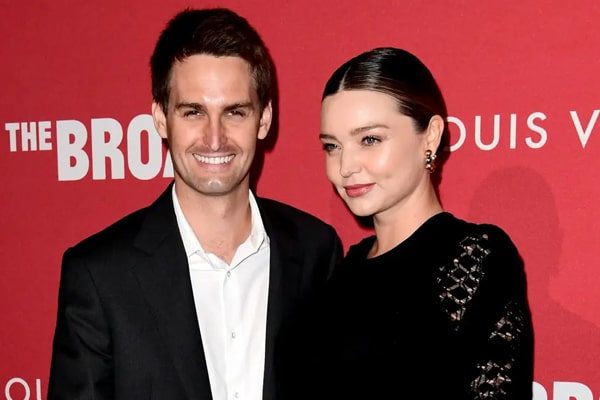 Miranda Kerr's husband Evan is a billionaire. Image Source: Emma McIntyre. 
According to TMZ, the couple purchased a house in the Brentwood neighborhood in L.A. for $12 million in 2016. The house has four bedrooms, six baths, a pool, and a personal gym. The house is spread in an incredible 7,100 square foot land and was designed by the most celebrated architect, Gerard Colcord. The property previously belonged to the American actor, Harrison Ford.
However, this LA house is not the only big purchase that Miranda Kerr made. She has other beautiful houses, including the habitat in Malibu. Miranda Kerr's Malibu cottage is a 1,700-square-foot ocean-view cottage and had cost her $2.15 million.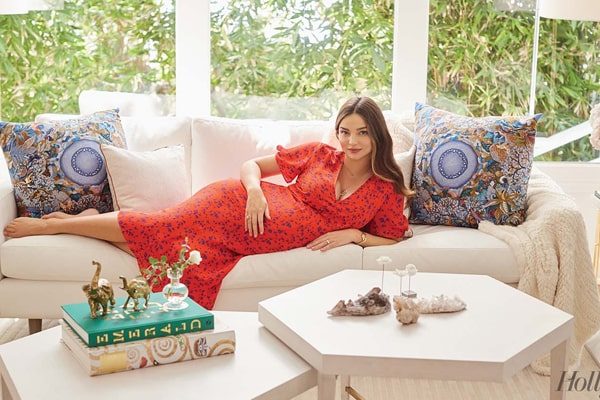 The multi-millionaire is not scared to throw cash on a good estate. Image Source: Nino Muñoz.
When the supermodel opened the door for The Hollywood Reporter, Kerr's love for interior design was jaw-dropping. The family of five, Kerr's children Myles Spiegel, Hart Spiegel, and her son from a previous marriage with Orlando Bloom, Flynn Christopher Bloom, live together happily in their L.A. house.
Kerr's Earnings From Books
Miranda Kerr's net worth has escalated a great deal throughout her career. Some kudos should go to her work as an author. She has published at least four books that are hugely successful and has earned her a vast fortune. Names of some of her books are listed below along with their respective prices:
Empower Yourself Miranda Kerr: $12.54
Treasure Yourself: Power Thoughts for My Generation: $21.64
Miranda Kerr's net worth continues to grow with her entrepreneurship and willingness to try new business trips. Let's hope she continues to hit milestones and earn more money and reputation in the coming days.
Don't Miss To Follow SuperbHub For More Updates On Celebrity News, Entertainment, and Biography.