Amidst all the dating affairs going on in the glitz and glamour of cinema, there are only a few celebs who prefer to remain single! One of them seems to be Miranda Hart. Hart who had earlier struggles with weight has little to no interest in getting married as it seems. Miranda Hart has not married till date. However, in an interview, she talked about wanting to have kids! What does Miranda have in her mind regarding marriage? Let us find out!
Miranda Hart wanting to have children?
The genuine question of "Do you want to have children?"  for women aged 44 was asked to the hilarious English comedian and actress Miranda Hart at an interview. Miranda Hart went on to clarify that she does not really know for sure what she wants and that her sitcom has been her baby!
Miranda also added that for a woman like her who has started her achievements at her mid-30s and lives without someone, then the choice for her would be to carry on working!
But Miranda made sure that she was not alone now! Miranda revealed to The Telegraph in October 2016 that she had felt lonely before and wanted a best friend that she never had so she got herself a pet dog, Peggy.
Miranda is so much in love with Peggy that she wrote a book titled "Peggy & Me" where she shared her bond with nine years best friend, Peggy.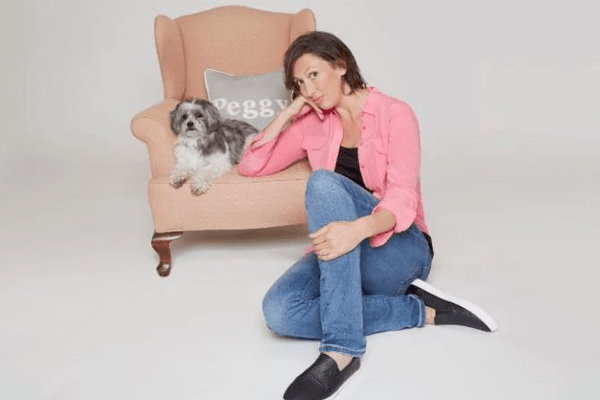 Although Miranda is unsure about having kids at this age she has worked on writing a children's book named "Hachette Children".
Is Miranda Hart dating someone?
Miranda Hart had been struggling with overweight since a long time. Miranda then went on to go on a diet and has come out very slim in 2015. Her taller and heftier body made her establish her own shows where she could be any character she likes without being judged over her weight.
Miranda Hart gained the attention of the paparazzi in January 2015 when she was spotted with a man waiting for a taxi after dinner. The man is till date a mystery.
Miranda has been very open and witty about her life. She once shared at Bournemouth International Centre's show, that she was "basically a gay man trapped in a woman's body", but a comedians world cannot be taken all too seriously So, we might never know what she truly is until she official announces it!