Manjit Minhas, a successful entrepreneur in the beer business and other many industries had begun her beer industry along with her brother Ravinder Minhas with just $10,000 dollars and a dream to achieve success and in 2018 Minhas net worth is $200 million.
Manjit, a beer baroness left her engineering programs at the University of Calgary and the University of Regina to pursue her dream as an entrepreneur concentrating on creating and marketing business.
Today in 2018, Manjit with her brother has led the Minhas Brewery to the revenue of over $155 million.
Manjit Minhas Net Worth and Earnings from Brewery
The Minhas Brewery industry and career as one of the dragons of CBC's TV series Dragon's Den have favored Manjit Minhas with a net worth of $200 million dollars in 2018. Manjit is married to the CEO and President of Shergill Homes, Harvey Shergill who has a Net Worth of $25 million.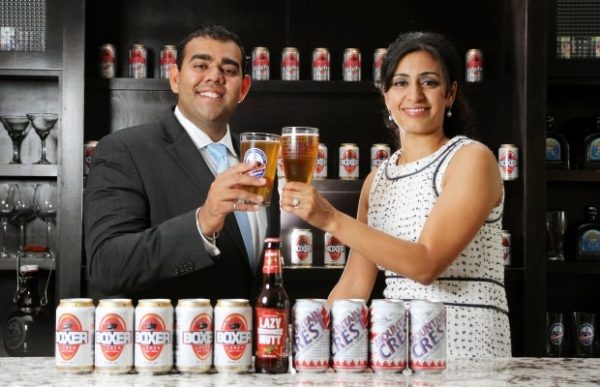 Minhas Siblings marketing their products. Image: Calgary Herald
Minhas real estate consists of three main different branches in different places; Minhas Craft Brewery, Minhas Micro Brewery, and Minhas Micro Distillery which as helped in Manjit Minhas net worth.
Minhas Craft Brewery
Minhas Craft Brewery, the first brewery company of Minhas is located in Monroe Wisconsin USA. Minhas Siblings, Manjit, and Ravinder started their business of beer from this company which was initially called Mountain Crest Classic Lager, the second-oldest brewery brand in the U.S.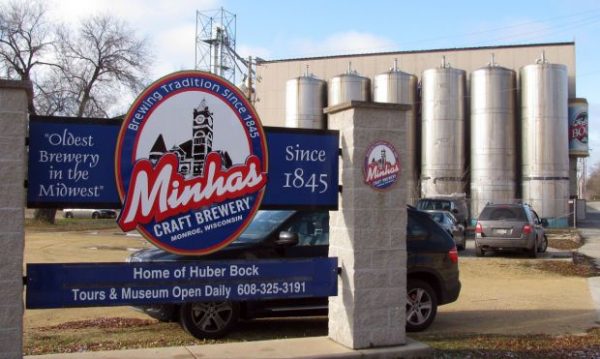 Minhas Craft Brewery. Photo: Pinterest
Minhas Craft Brewery has helped in Minhas net worth by producing beers such as Boxer Lager and Lazy Mutt Ale.
Minhas Micro Brewery and Distillery
Minhas Micro Brewery is another brewery company expanded by Minhas Siblings located in Calgary, Alberta Canada and the 5th largest brewery in Canada. It has aided in Minhas net worth by selling the beers which include the finest brewing barley, and wheat.
Minhas Micro Distillery, the largest distillery in Wisconsin is another distillery owned by Manjit Minhas and her brother Ravinder located in Monroe Wisconsin USA.

Minhas Distillery produces vodka, rum, gin and other craft spirits/liquors which is popular around the world supporting in Minhas net worth with the profit after deducting the expenses of staff's salary and raw material's expenses.
Apart from the beer business, some amount is added to Minhas net worth from the CBC's TV show Dragon's Den where Minhas is one of the Judge/ dragons. Manjit earns a good income as one of the dragons of Dragon's Den.
Canadian entrepreneur Manjit, professionally a petroleum engineer's earning is not limited to only beer business and TV personality. The entrepreneur Manjit also collects her earnings from coffee business.
Visit SuperbHub for more celebrity News and Entertainment.