Billionaire Huseyin Basaran's socialite Mina Basaran died in a plane crash while returning back bachelorette party from United Arab Emirates (UAE) to Istanbul. Mina was the eldest daughter of a Turkish business tycoon Huseyin Basaran and was about to take over her father's company Basaran Holdings.
Mina was traveling with her 7 closest friends, Liana Hananel, Zeynep Coskun, Yasmin Baruh Siloni, Asli Izmirli, Ayse And, Sinem Akay and Burcu Urfali in her private plane along with three crew members pilot Beril Gebes, co-pilot Melike Kuvvet and cabin attendant Eda Uslu.
The plane got crashed in Iranian Mountainside and took the lives of 11 women. 10 bodies were recovered when the sun came up the next day from the site, whereas, Beril Gebes (pilot of the plane) body was still missing.
Later, the bodies were transferred to coroner's office for post-mortem according to The National.

The plane Bombardier CL604 was burning and was seen clearly but it took quite long for emergency crews to reach the place because of mountainous terrain.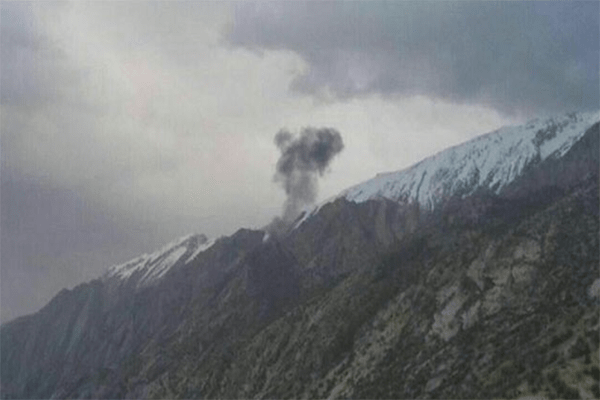 Burning plane of Mina was clearly visible.
Image source: Euro News
Local people reached the site immediately after the accident, but, no survivors were found near the site. There were only badly burn bodies and DNA should be done to recognize the bodies of the victims' the villagers added.
Mina Basaran's funeral was done in joint Funeral Service
Most of the women on the plane crash were newly married, one of them was pregnant, and one of them had 4 years old son.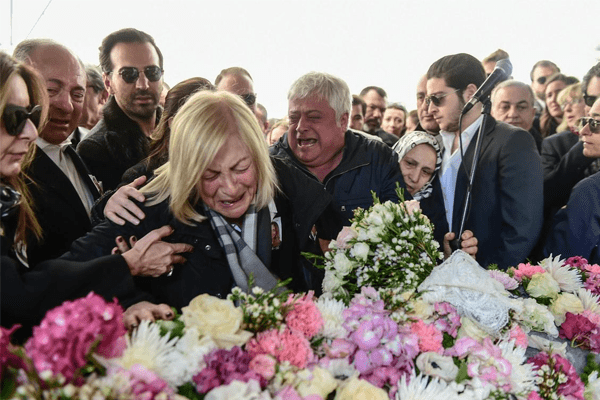 Mina's father Huseyin Basaran and aunt grieving at her funeral in Istanbul
Image source: The National
Mina was popularly known for being a socialite, she was scheduled to marry her fiancée Murat Gezer on 14th April 2018 at an Ottoman-era palace, a five-star hotel in Istanbul.
Murat Gezer wasn't accepting the fact of Mina's death, he repeatedly told, he doesn't believe Mina is no more and she will come back. Later, he left an emotional message as a tribute to his late fiancée on his social media account, he says he loves Mina very much and he wants her to wait for him in heaven.
The last picture on Mina's Instagram, she was surrounded by 7 other beautiful girls wearing cloak and sunglasses. The picture was taken in one of the most expensive hotels in the United Arab Emirates (UAE), there was a flood of comment on the picture few hours after the plane crashed.
Last image of Basaran on her social media account.
Image source: Mina Basaran Instagram
The cause of the plane crash
Throughout the investigation, the billionaire's private plane lost its control after rapidly gaining altitude. The aviation company refused that the cause of the plane crash was because of poor maintenance while aviation experts stated change of atmosphere might have caused the pilot to lose control over the plane and met the accident.
For more News, Stay updated with SuperbHub.