The famous and adored TV anchor and meteorologist, Mike Woods, is diagnosed with prostate cancer. The physically fit and attractive, Mike, realized the importance of sharing it with his fans and media.  Woods shared his sad news of battling cancer with the media and fans in his on-air announcement.
The 50-year-old fitness freak had his regular checkups. However, his family doctor, Dr. Oz, shared a different and devastating report this time. Moreover, according to Mike, his grandfather, father, and uncle all had prostate cancer and passed after the surgery.
Luckily, according to his doctors, the prominent American meteorologist's cancer did not spread to his lymph nodes. Mike was lucky to have diagnosed his cancer and got proper medical attention on time.
The Fox 5 news anchor Mike who has a Net Worth of $2 million underwent through surgery to remove his prostate. The fans were devastated with the news and are praying for their favorite meteorologist's quick recovery.
Life after Prostate Surgery
Originally, Mike had surgery to remove his prostate in July of the year 2016. Unfortunately, the surgeon was unsuccessful in removing cancer completely. Woods went through nine weeks of daily radiation treatments and hormone therapy.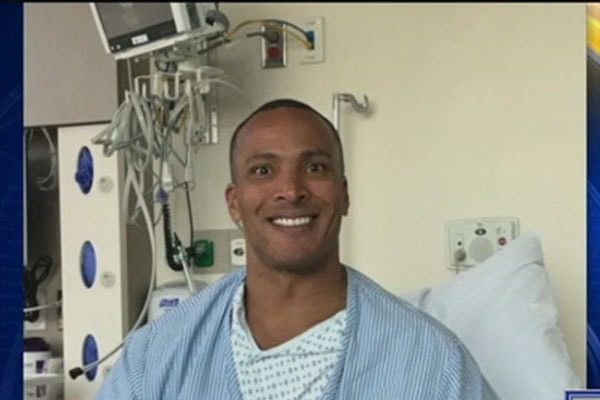 Mike Woods greeting his fans on Fox 5 news after his prostate cancer.
Image source: Fox 5 News
Mike had his clean blood test in November of last year and is still recovering. Besides that, the conspicuous American columnist, Mike, is now well and spending his time resting and enjoying the company of his loved ones.
In a phone interview with Good Day NY, the anchor describes his cancer treatment to Ines Rosales and Rosanna Scotto. The first few days of treatment for Mike was painful, uncomfortable and major trauma for his body.
However, the anchor is better day by day and is eager to return to his work. Moreover, the meteorologist is now fully cleared to workout full force.
Mike Wood is back to full force exercising after his prostate surgery.Image source: Mike Woods/Instagram
The anchor shares his sad story in hope that media and his fans would better understand the struggle he is going through. Moreover, Woods wants his fans to use his situation as a warning to get their blood tested on a yearly basis.
SuperbHub for News and Entertainment.