Megan Ditka is the only daughter of Mike Ditka who is married to Ronald A Hawes since 1990. Mike Ditka, a former football player of America, aka Iron Mike later served as a coach and sports commentator. Iron Mike had married twice: with Margery(1961) and Diana Trantham in 1977. Mike has four children; three sons Michael Ditka, Mark Ditka, Matt Ditka, and daughter Megan Ditka.
The player had played for National League's Chicago Bears, Dallas Cowboys, and Philadelphia Eagles. Mike also had worked as a head coach for the National Football League's Chicago Bears (19682-1992). Iron Mike is also an actor, recognized for Entourage, UP Michigan and Kicking & Screaming.
Mike Ditka's Daughter Megan Ditka
Megan Ditka born on 1 November 1964 is Mike's daughter from his first marriage with ex-wife Margery. However, Mike and Margery got divorced on 21 September 1973. Later Mike married to Diana Trantham on 8 July 1977.
Moreover, Megan graduated from The University of Texas at Dallas and used to work as a national sales manager at Dallas for Hilton Hotels Crop. She is currently working as a director of National Accounts at B2B workforce.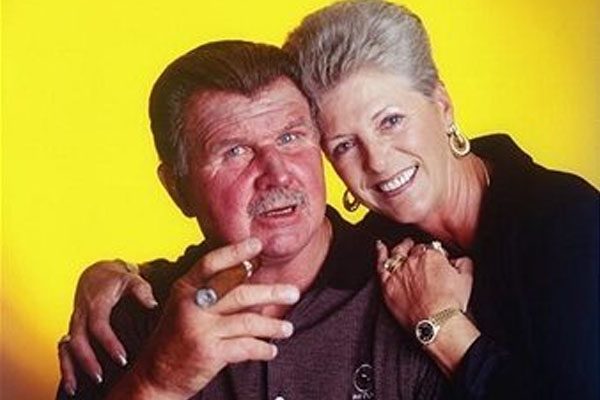 Mike Ditka and Diana Trantham married since 1973. Image Source-Pininterest
Megan has two elder(Michael and Mark Ditka) brothers and one younger(Matt Ditka). Older brother Michael has one daughter Lauren Ashley with wife Debbie Jo. Whereas second oldest brother Mark married Amy O' Bradovich, daughter of former Chicago Bears player Ed O' Bradovich.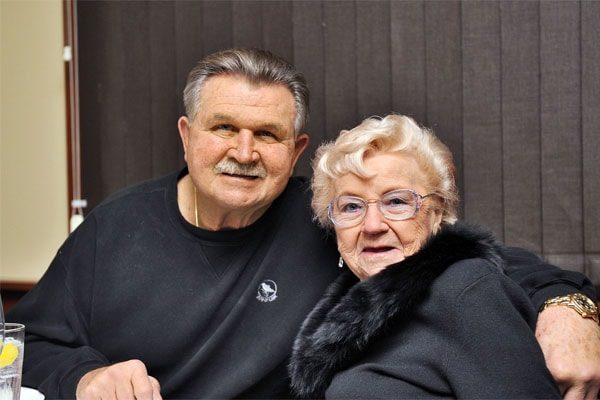 Mike Ditka's Mother Charlotte Ditka died at the the the age of 93.
Image Source-Sports Illustrated 
Megan grew up in a big Ditka family (3 siblings, grandparents and parents). Her grandmother Charlotte Ditka died on 4 February 2015 at the age of 93. Charlotte was a resident of Aliquippa. However, she was in Beaver Meadows Senior Care Centre during her last breathe. The funeral of Charlotte, Mike Ditka's mother was held in St. Titus Catholic Church in Aliquippa.
Megan Ditka Married to Ronald Alan Hawes
Ronald A Hawes, son of William and Lee Hawes Married to Megan Ditka on 19 May 1990. The marriage was held in Dallas in the presence of Ditka's and Hawes family including some close friends. Ronald has done his high school from Brookfield East High School.
In 90's he used work as an Engineering Technician for the magnetic resonance imaging unit at the University of Texas Southwest Medical Centre Dallas. However, he is now working as a sales engineer at Torque Inc.
SuperbHub for more Celebrity News and Entertainment.