Michael Kay is the husband of the NBC News broadcast journalist Jodi Applegate. Michael Kay has two children from the marital relationship with wife Jodi. The couple is parents to a son named Charles Applegate Kay and a daughter Caledonia Rose Kay.
Husband of Jodi Applegate, Michael Kay is a sports broadcaster of the New York Yankees. Similarly, Applegate is also linked with the entertainment industry as an anchor for MSNBC and NBC News. Both the proud parents of two kids, Jodi and Kay live in the New York City.
Michael Kay and Jodi Appelgate Marriage
Sports commentator Michael Kay tied his knot with fellow journalist Jodi Applegate on 12th February 2011. Their wedding ceremony took place at The Plaza in New York City. The marriage took place before high-profile peoples and close friends of Kay and Applegate.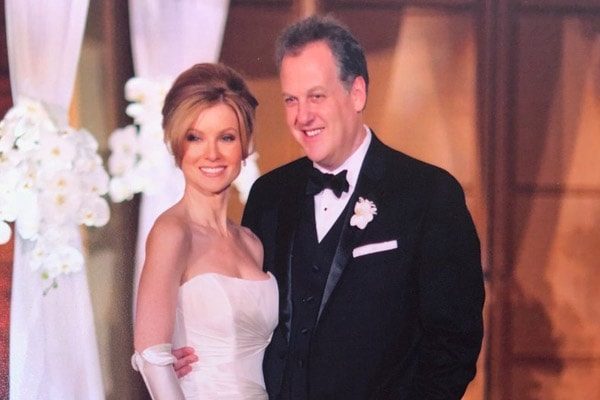 Jodi Applegate married Michael Kay on 12th February 2011 in the New York City. Image Credit: Twitter/ Jodi Applegate
Michael Kay exchanged vows with Jodi Applegate before 350 guests. Among the attendees, several former Yankees including Paul O' Neil, Darryl Strawberry, and Tino Martinez were present. Moreover, renowned celebrity actors like Danny Aiello also attended the event.
Applegate wore a white empire laced dress designed by Suzanne Neville while walking down the aisle. 14-carat diamond earrings, custom silk gloves, and silk velvet cuffs added more beauty to the bride. Likewise, Kay was in a black suit while exchanging the vows.
The happy married life of Kay and Applegate is going well without any rumors of separation behind. Their whirlwind romance between the pair has blessed them with two adorable Kay's Kins.
Michael Kay's Children with Jodi Applegate
After two years of happy married life with Michael Kay, Jodi Applegate welcomed her first child; a daughter Caledonia Rose Kay. Caledonia Rose Kay was born on 5th January 2013 through a gestational surrogate.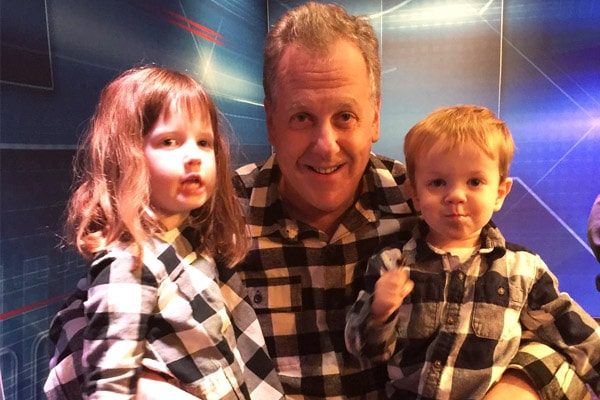 Michael Kay likes to spend time with his son and daughter.
Image Source: Twitter/ Michael Kay
Similarly, the romantic couple's second child; a son named Charles Applegate Kay arrived on 12th November 2014. Charles Applegate Kay was also born with the help of the surrogate mother.
Michael and Jodi keep on posting the pictures of her kids on her social pages. The couple does their best to raise their kids with proper care and love. The happy family of four lives in the New York City in 2018.
Visit SuperbHub for other Celebrity Entertainment.