Loving someone means growing together. Not just in terms of age, but also life. Similar is the case of Michael Bates and her husband, Brandon Keilen. The couple rose to their full potential from a reality show based on their family called Bringing up Bates.
Michael Bates' Instagram is full of love and gratitude towards the lord. Let's get to know more about what Michael Bates' beau does.
Who Is Michael Bates' Husband?
Michael Bates' partner, Brandon Keilen, is a beautiful human being who is devoted to God. Born on September 15, 1989, Brandon Timothy Keilen is the eighth child of Ron Keilen and Jill Keilen. Bates' spouse was raised in a Baptist family.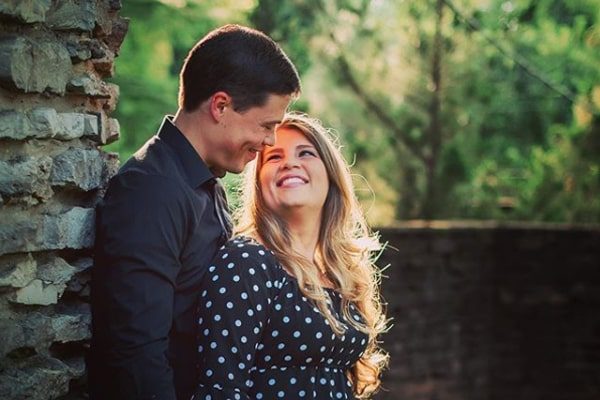 Michael Bates' husband, Brandon Keilen, is a very humble man. Image Source: Keilen Corner's Instagram. 
Brandon Keilen was homeschooled and played Cello for a few years in the Lansing Homeschool Music Association before switching to Euphonium. Furthermore, Bates' love attended the Bible college in Texas and majored in Biblical ministry.
After graduation, Brandon was hired as a videographer for the Institute of Basic Life Principles in Chicago, IL. Besides all of these, Brandon Keilen has managed to expand his resume as an author as well.
Brandon began writing an illustrating book for children in 2017 and self-published "The Quest of Quinton" book on October 17, 2019. The book is available from Keilen Corner, an online store that belongs to him and his wife, Michael.
Michael Bates' Partner Is A Man Of Manners
Most people of today's generation believe that a relationship is to know the involved people first. Introducing their parents is the second stage of the relationship. But that did not happen in the case of this adorable couple. Brandon, Bates's crush at that moment, had approached her parents, Kelly Jo Bates and Gil Bates, and had asked permission for the courtship.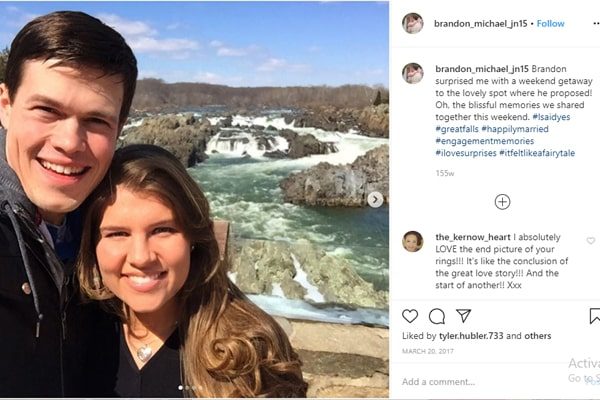 The nice approach and kindness of Bates' husband won her entire family's heart. Image Source: Brandon and Micheal's Instagram.
Furthermore, the couple remained friends until Brandon graduated from Bible college. After graduation, they enjoyed their courtship, and on April 13, 2015, Brandon surprised her with a ring in Great Falls, Virginia. According to Fandom, he had planned a scavenger hunt and left clues at seven different locations.
The proposal does not feel any lesser than a movie's story. But that was the kind of proposal Bates experienced and is utterly thankful for.
Do You Believe You Can Marry Your Crush?
Marrying your crush can only happen in one's imagination, or at least that's what we believe in. But the eldest daughter in the Bates family, Michaela Bates, married her crush of 6 whole years. In an Instagram post, Michaela confessed that she liked Brandon since their first meet when she was just 19 and that she crushed on her to-be husband for six years.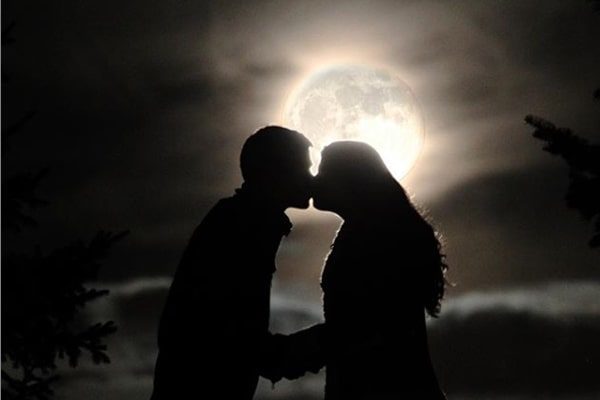 After sharing their love for six years, the couple finally shared their vows. Image Source: Michael Bates' Instagram.
The couple shared their vows on August 15, 2015, at Wallace Memorial Baptist Church in Knoxville, TN, after nearly two years of dating. It's adorable to see how devoted the young couple is for one another, and the affection they share is mind-blowing.
Furthermore, on many occasions, Michael believes that her life changed for good after their marriage. She also has the hashtag #marriageisbliss in most of their photos together.
Let's hope their love shines as bright as them, and their relationship remains as stable as the mountains.
Michael Bates' Husband Is A Music Lover
To have a man sing for you every evening is something straight out of movies, and you can't stop listening to the glorious song of God. Michael is living the same moment that most of us wish for. In an Instagram post where she was tagged by her sister to introduce herself, she revealed that her partner is a great music enthusiast.
View this post on Instagram
Furthermore, Michael Bates' husband won nationals at a BJU music competition. He also plays piano, violin, mandolin, and guitar. She further gushed that he often plays hymns for her in the evenings and claims it to be the "absolute favorite" time of the day.
The Couple's Infertile Journey
Every couple dreams of going through the pregnancy turmoil. People say that a baby is a couple's shared goal, and babies strengthen a couple's love for one another. However, not every couple is blessed with the sweet torture called pregnancy. Unfortunately, Bates-Keilen duo suffers from the same tragedy.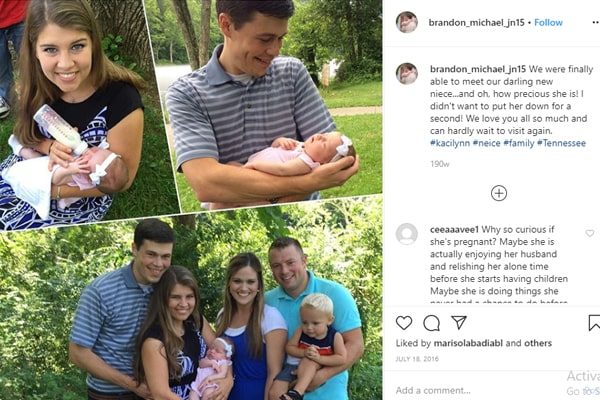 It's heart-wrenching to desire a baby and not being able to have one. Image Source: Michael's Instagram.
The adorable couple has shared their desire to have a family for very long. Unfortunately, even after their years-long marriage and attempts, they are unable to conceive a baby yet. The journey to a gynecologist, specialists, tests, and unanswered questions, these are the most horrible feelings a willing mother could have.
It might be the grace of the lord, that Michael and Brandon are handling it so elegantly and with hope. In an episode aired in 2017, Michael shared that there were a lot of blood tests and ultrasounds. Michael Bates' beau has been very supportive of her and tries to make her feel good.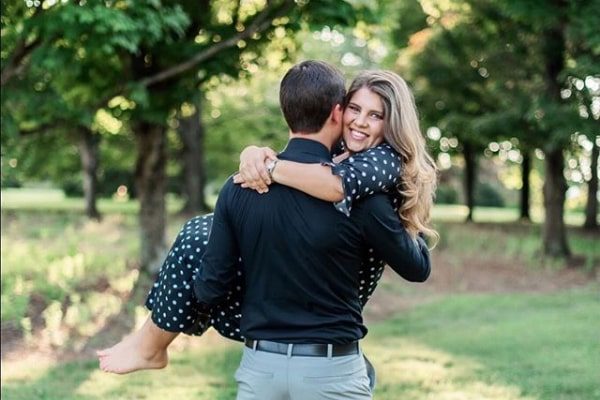 It's a blessing to have someone support you in a very dark time of life. Image Source: Michael's Instagram. 
Furthermore, Michael and Brandon hope to adopt a child if they fail to conceive their baby one day. Let's hope the couple finds the courage to support one another and not strain their relationship because of the issue.
Don't Miss To Follow SuperbHub For More Updates On Celebrity News, Entertainment, and Biography.