Mendeecees Harris, The "LHHNY" star was born on the 26th of October 1978, in New York, USA. Harris is an American reality TV star who has also worked as a music manager, Realtor, an Entrepreneur.
Harris is married to a beautiful lady Yandy Smith who herself is an actress and film producer. This lovely couple has two children, Omere and Skyler Smith.
Net Worth and Earnings
The music producer Mendeecees Harris has a net worth of $400 thousand. He earns such good money from his profession as a music producer and by being cast in TV series Love Hip Hop. He used to appear along with his wife Yandy Smith in LHHNY.
The talented Mendeecees is not only a TV star but also an American real state developer. We don't have the exact detail of Mendeecsse salary from show LHHNY but he makes good money.
According to celebrity net worth, Mendeecees is the owner of the Beat factory music studio. He has his own youtube channels where he uploads music video. Mendeecees do shows and events for which he would charge a considerable amount of money.
Family and Relationship
Judy Harris and Roberto Harris are parents to the talented Mendeecees Harris. He has a brother named Tyrus Harris who was accused of being involved in drug trafficking along with Mendeecees.
He is married to Yandy Smith who herself is an actress and producer. She has a net worth of $15 million. This couple got married live on television in 2015. But Yandy Smith later revealed that they never legalized their marriage. This couple has two kids, Omere and Skyler Smith.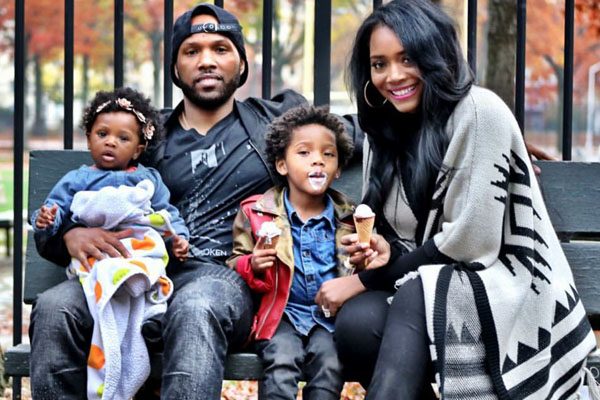 Mendeecees and Smith with their children. Picture source: Tea Served Cold 
His first serious relationship was with Samantha Wallace, with whom he had first child name, Lil Mendeecees. After that, he had relation with Erika DeShazo and have another child, Aasim Harris. But later on, Mendeecees accused Erika of lies about the relationship just to be in the show. He even claimed that they never live together.
Scandals
Mendeecees Harris has been involved in many controversies. He was accused of sexually assaulting teenage in 2013. At that time she was only 15. Later then,  he was accused of trafficking drug worth $2.5 million between 2002 and 2005 along with his brother Tyrus Harris. He was convicted of drug trafficking and sentenced to eight years behind the bar. At the moment Mendeecees is held up in FCI, Allenwood.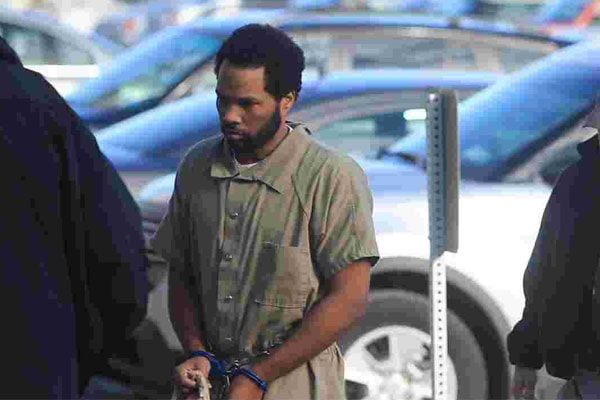 Mendeecees Harris in handcuffs. Picture source: Democrat and Chronical
He attempts to reduce the sentence he continued to his legal fight citing that he played a minor role in trafficking. Mendeecees had to pay $171 thousand fines and also forfeit his brand new car Audi R8 which cost around $138 thousand.
---
SuperbHub for News and Entertainment