It's a hassle when a well-known and cute celebrity like Melissa Lee keeps her marriage affair private. The fact that award-winning journalist and television host Melissa Lee tied knot secretly and her protective nature of separating her personal life away from the reach of media becomes a problem.
Many sites have mentioned that the television host is married since 2017. However, Melissa's Facebook page is proving the news wrong. The fact that she is reticent about the news has created another confusion, therefore let's dig deep into her married life.
Who Is Melissa Lee's Husband?
Aforementioned, many sites have claimed that Melissa Lee has been married to Benjamin Kallo, a director of Robert W. Baird & Co since 18 August 2017. However, Melissa Lee's Facebook memories contrast the fact. Diving deep into the ocean of her Facebook posts, it shows that she's been married to a man called "James" since 2016.
Melissa Lee took Facebook to share her blissful marriage with James. Her husband James looks to be a gentleman who loves to stay away from the spotlight and loves a good time with his family. A bearded fellow with a friendly smile and lots of love for his wife is all we can say from posts she has been sharing.
Amidst the confusion, Melissa sure is enjoying her married life with her husband, James, and is prospering in her career as well.
Philanthropist In-Laws.
Going through more than two thousand pictures, and hundreds of posts, none of it mentioned the name "Benjamin Kallo" or "Ben Kallo." Instead, it unraveled the fact that Melissa Lee's father-in-law is a humble man who, along with his wife, started an orphanage in Kenya. She also posted about how gleeful she was to visit the place and how proud she is of her in-laws.
Furthermore, Melissa Lee's father-in-law, who goes by the name "Jim Powell" was a Captain in the Army during Vietnam.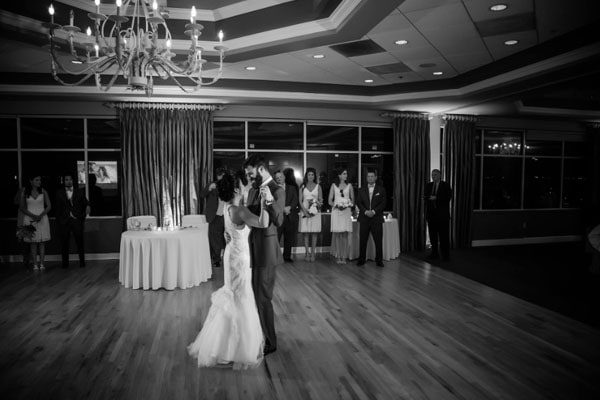 Melissa Lee and James look comfortable in one another's arms. Image Source: Melissa Lee's Facebook. 
Although the name is yet a significant confusion, their honeymoon to Safari looks real. The stunning anchor, Melissa is an avid animal lover and nature admirer; thus, it would not be a surprise if she chose hikes and nature as her way of vacation with her beloved.
Although we found out about Melissa's in-laws, Lee's husband's history is non-existent. According to Times Union, Lee's spouse, James, presumably, James Powell, is not available in any form of social media, and she prefers it that way. Melissa is pleased in her married life and claims her husband to be her "best friend" and "better-half."
Mother Of A Beautiful Daughter
The beautiful couple gave birth to a beautiful daughter in 2019. Melissa Lee's daughter is named Lennon and is incredibly loved by her parents. She is the only child from Melissa's marriage with James. Furthermore, Melissa shares a dose of her daughter's cuteness to the world.
Similarly, the couple celebrated their child's first birthday in late January 2020. Melissa conveyed her gratitude and happiness through Facebook and professed how a year had passed. Melissa is a focused woman with her priorities set. Moreover, Melissa uploaded her daughter's picture and wished everyone on Valentine's day.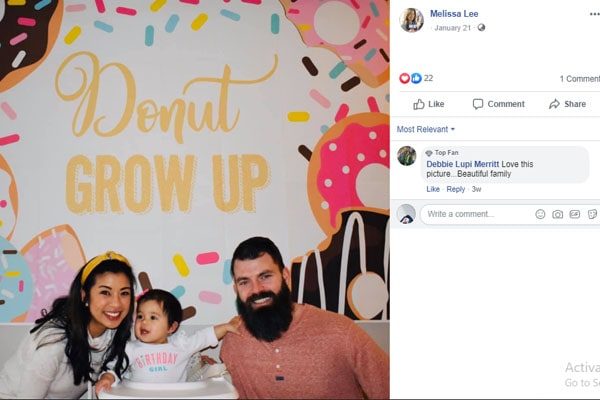 The couple celebrated their daughter's first birthday on 21st January 2020. Image Source: Melissa Lee's Facebook Page. 
The stunning "Fast Money" and "Money in Motion" anchor is a proud mother. Melissa Lee's daughter, without a doubt, will grow up to become a stronger and empowered lady like her mother.
Few Interesting Facts About Melissa' Relationship
Although Melissa is a media personality and has established a high wall between personal and professionalism, she has given away a few things about her relationship. Some of them are listed below.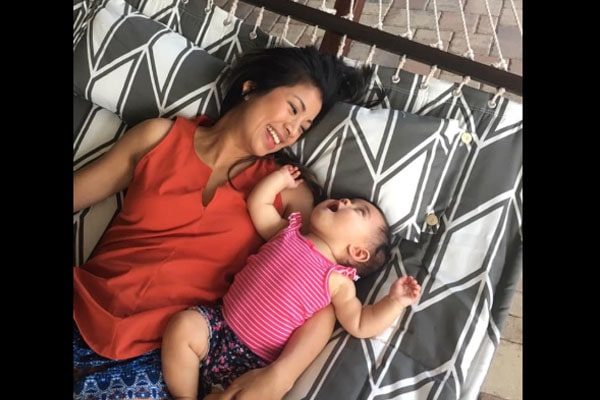 Melissa Lee is an interesting woman and now a loving mother. Image Source: Melissa's Facebook. 
Melissa, along with her husband, jumped from an airplane on her 30th birthday.
On her visit to Melissa's father-in-law's organization, "Happy Life" in Kenya, Melissa's husband and she decided to sponsor a little girl.
She is an avid animal lover and has a rescue dog called Redding, named after Otis Redding.
Interestingly, Melissa's brother's, husband's, and father-in-laws names are the same: James. Father-in-law is better known as Jim Powell.
Melissa's partner is not present in any form of social media. Therefore, she wants her daughter to take after her father.
SuperbHub for News and Entertainment.