CNN News anchor Melissa Knowles has announced her pregnancy to the world. She posted a picture of herself on Instagram and the caption revealed that she sixteen weeks pregnant on the 21st of March, as she flashed her baby bump.
Melissa, who is married to film producer Scott Bernstein, received congratulations from her colleagues at CNN as well as her friends and family. Melissa Knowles' pregnancy comes about six months after Melissa and Scott's wedding.
Melissa and her husband Scott got engaged on 6th July 2017. The two eventually got married 4 months later in November 2017. Errol Barnett, a friend of Melissa posted their wedding photo on Twitter, congratulation the couple on the wedding.

Melissa, who is a news anchor for CNN and also the host of The Daily Share on HLN, had been dating Scott, who is known for producing the movie Straight Outta Compton, for a long time. Their eventual marriage brought the two together for eternity.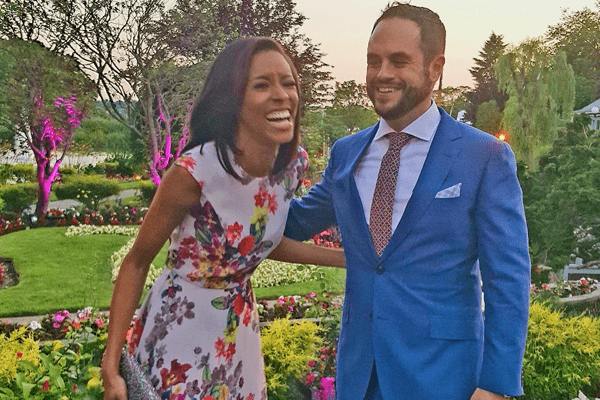 Scott Bernstein and his wife Melissa Knowles
Image Source: Melissa's Instagram
And now the pregnant Melissa has started flashing her baby bumps on her social media, giving her fans a chance to see her on the road to becoming a mother. She is seen in various places like beaches, halls, and other places with her baby inside her womb. She constantly posts pictures mentioning the amount of time she has been pregnant, sharing her pregnant life with her followers.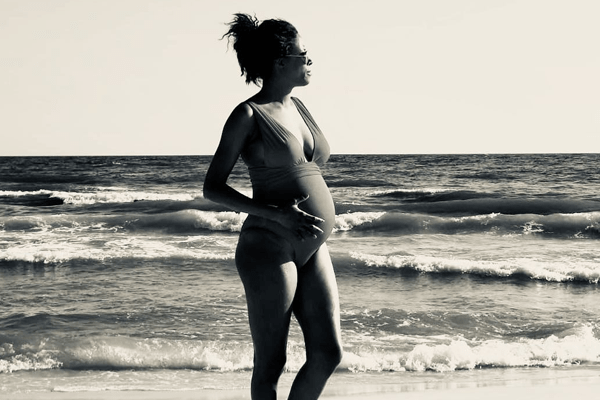 Melissa Knowles' baby bump.
Photo Source: Melissa's Instagram
Melissa, who is going to be a mother very soon, has been very positive about her pregnancy and is looking forward to becoming a mother and raising her child. Scott has been very supportive of her and two are doing a lot of preparations to welcome their first child into the world.
Let us hope that Melissa Knowles' pregnancy goes smoothly and the couple gives birth to a lovely child.
For more news, biography, and entertainment visit SuperbHub.