The self-proclaimed Neurotic Mom, Tina Singh is a Vlogger/ YouTuber, who is a mom of 3 little boys and married to husband Herpreet.
The Famous reality Vlogger, Tina has over 75K followers on Instagram & is sister to one of the richest Youtuber Lilly Singh.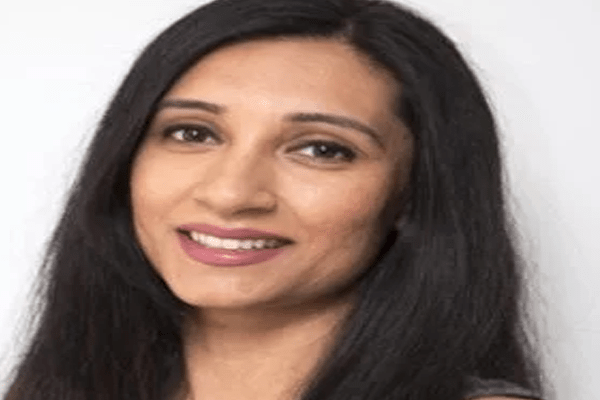 Portrait of Famous Vlogger Mom Tina Singh
ImageSource: Famous birthdays
Neurotic Mom diaries Star & Superwoman's sister Tina
The Neurotic Mom Diaries Star, Tina Singh who is also the elder sister to one of the hottest YouTuber Lilly Singh contains a variety of real-time video that features all three of her son's day to day actions.
The Reality Vlogger, Tina, has a  YouTube channel called "Mom Boss of 3" where she posts video relating to fan's question and her role as a full-time mom. Lily Singh's Sister Tina has raised her children in her husband's faith/religion that is Sikh which is why all of her sons' hair is bunned for which she makes a note at the first minute of her videos.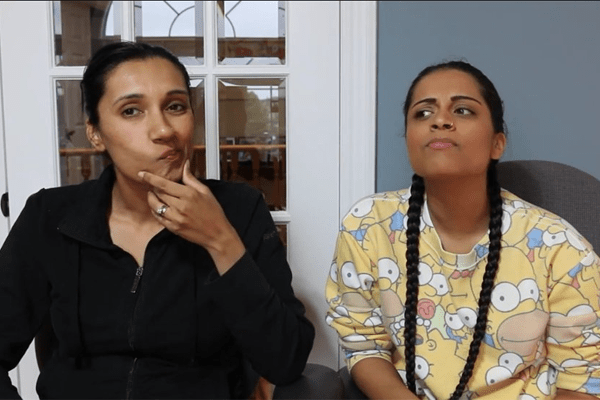 Famous Singh Sisters, Tina & Lilly Singh in a "Sister Tag" Video
Image Source: Twitter (@mombossof3)
The Singh Sisters, Tina & Lilly have been in the public eye for quite a while. The "Take me to unicorn island"Star, Lilly Singh has been very open about her relationship with her family that is quite tight.
Along with her parents, Lilly has posted a variety of fun videos that gives her fan an insight into the family life of The Canadian based family.
The YouTube Guru, Lilly Singh's sister  Tina Singh described Lilly as being the most determined person she's ever known, and Lilly described her sister as a " Caring & a great mom " when asked to do the same.

Tina Singh's Net worth & YouTube Journey
The 30-year-old Modern Mom, Tina Singh has built her popularity among the teenagers as well as adults with a series of documentation of her daily life as a regular mother of 3.
The Canadian YouTuber, Tina began her Youtube Journey in early January 2016. She was discovered through her Buzzfeed documentation. The oldest daughter of Sukhwinder & Malwinder Singh has a fan following of more than 75,000 subscribers that are up to date on her videos.
The Boss Mom Of 3, Singh has a net worth of thousands of dollars, collecting an estimated of $652-$10.4k yearly according to Social Blade.
We wish the Singh family the best in health & wealth & look forward to more of their fun videos!
For more Celeb Updates & News , Visit SuperbHub.